Breaking news
We did not run away from trials; good to see youngsters fighting for their rights: Bajrang Punia and Vinesh Phogat | More sports News – Times of India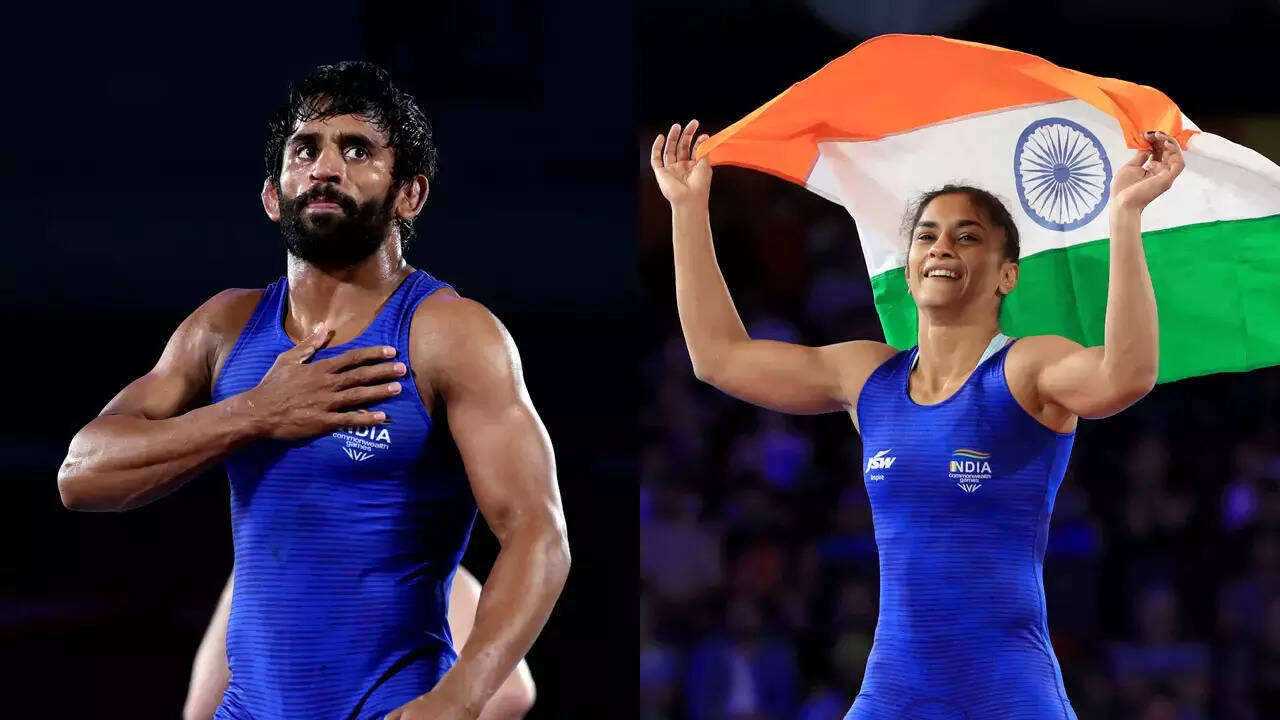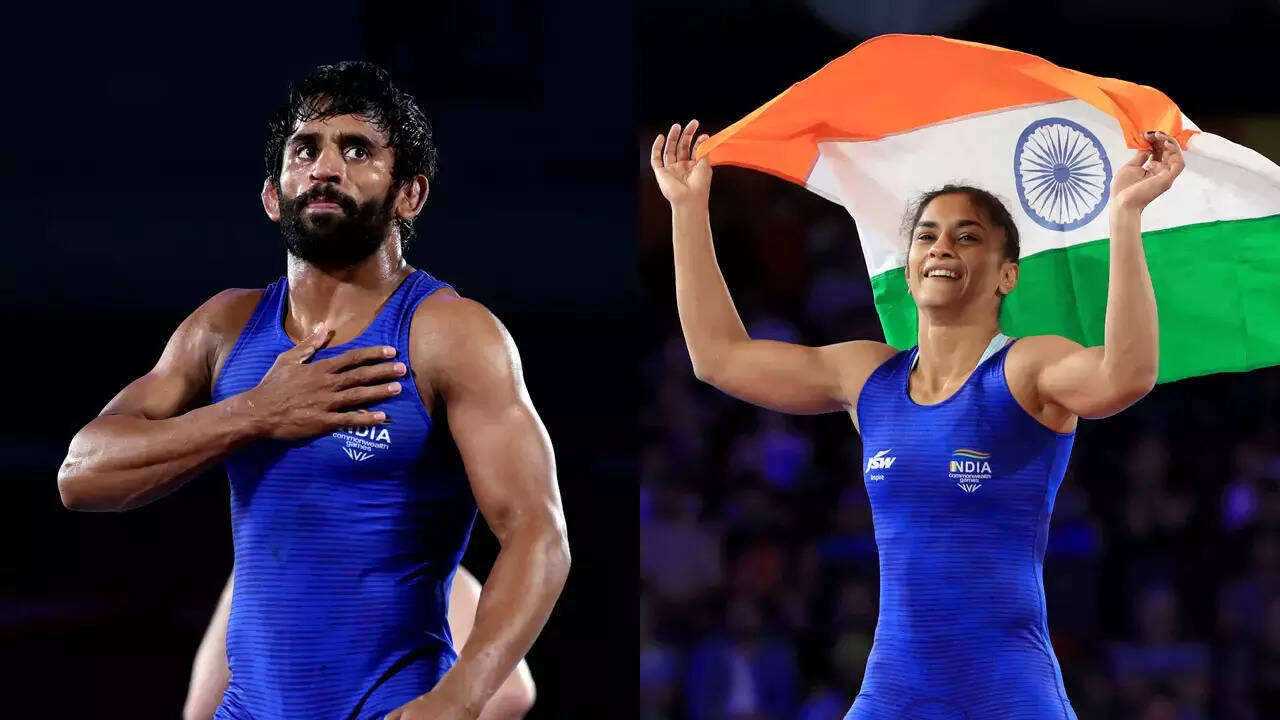 NEW DELHI: Vinesh Phogat and Bajrang Punia, facing criticism for accepting exemption from the Asian Games trials, expressed their disappointment at being dragged to court by young wrestlers.
However, they also acknowledged the positive aspect of the situation, seeing the junior grapplers standing up for their rights.
The controversy arose when the IOA ad-hoc panel granted direct entries to Bajrang and Vinesh for the Hangzhou Games, leading to an outcry in the wrestling fraternity.
Despite the legal challenge from junior wrestlers Antim Panghal and Sujeet Kalkal, the Delhi High Court dismissed their petition. Both Bajrang and Vinesh addressed the situation live on social media while being away for training in different locations.
"We are not against the trials. I can't blame Antim. She is not wrong. She is fighting for her right and we are fighting for our right. She is too young, she does not understand. But we are not wrong," Vinesh said.
"We fought against the system, against the powerful. We took blows on our heads, no one came forward (then).
"She says she was cheated, but did I cheat (during CWG trials)? If at all it was done, it was done by Brij Bhushan, or got it done. My job was to wrestle, and I did that.
"If she felt cheated then she should have gone to court at that time. It hurts. But I am glad the kids have started speaking, they are gathering courage now. It's positive for wrestling," said Vinesh, the two-time World Championship medallist.
Bajrang said they wanted to speak on the issue only after the trials and after the decision of the Delhi High Court order on the petition.
"It was said that there are 3-4 wrestlers who can beat Vinesh but dear Antim, Vinesh has not lost (as yet), and will not lose.
"Antim, you said you became the first Indian to win the U-20 championship but Vinesh is also the only woman wrestler to have won two Worlds medal. You filed a court case against us?," he said.
Vinesh said they do not fear trials.
"We have given 20 years to wrestling. She says I have not practiced but I was at the protest site. We are still hungry. We put everything at stake when we were at the peak of our career.
"The effort that they have put in getting these trials done, if that much they had done at dharna, Brij Bhushan would not have been outside today and all of us would have been wrestling.
"We did not run away from trials, we just wanted enough time to train. Take our trials, we have not run away from the country. Someone wins and someone loses but we can't be given even one-month time to train?," she said.
Vinesh also asserted that she is not going to quit like this.
"It's been 20 years since I have been in this sport. Twice I have returned from the Olympics without a medal. My mother and I have dreamt of winning at the Olympics. Why should I quit.
"The youngsters are being misled. If they say we have done nothing, it's wrong. It hurts. We also made contributions by winning medals but the sport is being destroyed. People who call themselves the God of wrestling do not know how to respect women," she said.
Bajrang said they won't issue clarifications every now and then.
"The whole wrestling fraternity can sit together. You answer our questions and we will answer yours. If we are proved wrong, we will quit wrestling."
They also lambasted London Olympic medallist Yogeshwar Dutt for siding with outgoing WFI chief Brij Bhushan Sharan Singh, who they have accused of sexually exploiting women wrestlers.
(With PTI inputs)