Breaking news
Numbers make it hard for oppn to destabilise govt | Bengaluru News – Times of India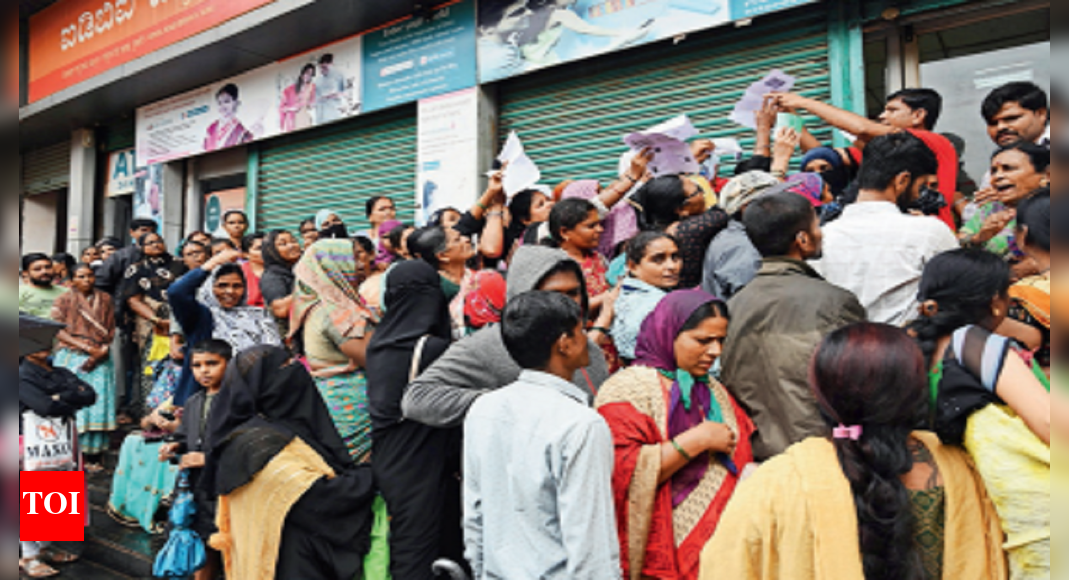 BENGALURU: Although deputy chief minister and state Congress president DK Shivakumar had claimed a plot is being hatched by BJP and JD(S) in Singapore to topple the Congress government, senior functionaries of both opposition parties admitted that it would not be easy to bring down the government given its overwhelming majority.
They also suggested that a move to weaken the government could backfire, given the political situation in the state ahead of Lok Sabha elections. While some Congress functionaries said there is credence in Shivakumar's remarks, they asserted the government is strong and stable.
Shivakumar's comments came in the wake of developments that saw BJP and JD(S) legislators team up to attack the government for allegedly deploying IAS officers for a political event and irregularities in the Bangalore-Mysore Infrastructure Corridor (BMIC) project. It was also made two days after former chief minister and JD(S) floor leader HD Kumaraswamy left on an overseas trip.
While debunking Shivakumar's claims on Tuesday, JD(S) functionaries said Kumaraswamy is on a family trip to Iceland and is not visiting Singapore. "Shivakumar is making false allegations," said senior JD(S) legislator KA Thippeswamy. "We are not interested in toppling the government. In any case, it would be a difficult task. But we do not need to do it since this gov ernment will fall on its own because of internal conflicts within Congress. "
BJP functionaries too said they are not looking to trouble the government for now as their party's focus is on preparing for the Lok Sabha polls.
"If you look at the sequence of recent developments, you will understand that trouble is brewing within the governing party," said for mer minister and BJP MLA CN Ashwath Narayan. "First, its senior functionary blamed the chief minister for being partial to his own Kuruba community, and it was followed by a group of Congress MLAs complaining against ministers and urging the chief minister to call a legislature party meeting. Shivakumar is recklessly putting the blame on us. " Unlike in 2019, when the JD(S)-Congress coalition government was fragile and BJP needed only nine MLAs to switch sides for the saffron party to form a government, Congress has an overwhelming 136 MLAs (including an associate member). The opposition would need at least 39 defectors since their combined strength is only 85.
Getting these many MLAs to defect is a tall order since it calls for huge persuasive powers and resources. Even then, such an effort could bring a negative image to both BJP and JD(S) and this may prove costly in the Lok Sabha polls. On the other hand, some JD(S) MLAs are said to been in touch with Congress functionaries and a migration from the opposition benches to the treasury side is more likely.