Pak News
Hollywood stars fear Prince Harry, Meghan Markle could spill their secrets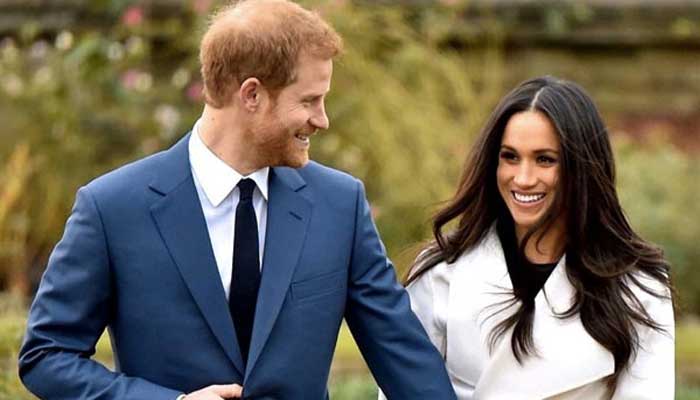 Hollywood celebrities have seemingly lost their trust in Prince Harry and Meghan Markle as they fear that the couple could spill their secrets.
The stars are allegedly staying away from the Duke and Duchess of Sussex as they think that their closeness to the couple could, alienate them from Prince William and Kate Middleton, according to a new report.
Celebrities, including the couple's high-profile neighbours Steven Spielberg, Julia Louis-Dreyfus and Rob Lowe, avoid the Duke and Duchess of Sussex as don't consider the couple trustworthy after the Sussexes attacked their own people.
The exiled royals were not even invited to Oprah Winfrey's birthday party this year, despite the American TV host's explosive interview with the Sussexes in March 2021, according to NewsNation.
"Everyone's got a movie to sell and a Broadway play they want to debut on screen in London or [London's] West End and they know that Prince William and Kate — who are the biggest [celebrity] gets over there won't show if they think someone is friends with Harry and Meghan," the outlet's senior story producer Paula Froelich told NewsNation
"My sources tell me it's all about the money," she added.
"And the big power players in Hollywood aren't jeopardizing their business for Harry and Meghan."
The couple, who broke away from the royal family in 2020, was also snubbed by the White House when they were denied a flight on Air Force One when they tried to hitch a ride back to the US after Queen Elizabeth's state funeral in September.
"What if they dish on what's in the refrigerator as well?" she said.
In his bestselling memoir, "Spare," Harry wrote that while attending a party at Courtney Cox's home in Los Angeles, an unnamed actor allegedly showed him a box of "black diamond mushroom chocolates" in Cox's refrigerator.
"My mate and I grabbed several, gobbled them, washed them down with tequila," he wrote before describing his hallucinations.
Cox denied that she provided the mushrooms, with Jennifer Aniston's pal telling Variety, "I definitely wasn't passing them out."