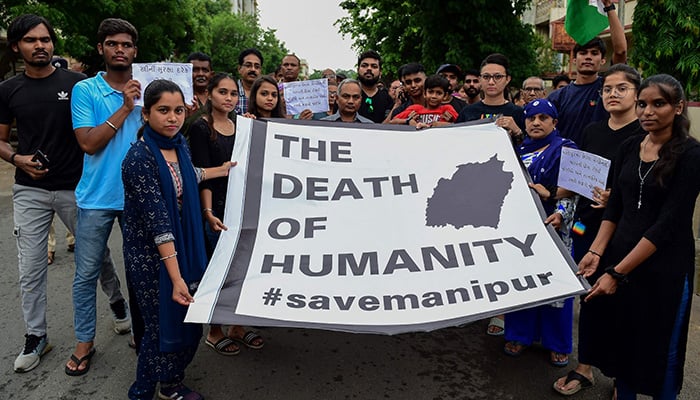 The United States has expressed deep concerns over two women being paraded naked in India's northeastern state of Manipur in videos that have gone viral on social media, enraging the country.
Police made some arrests recently after a probe was launched into the gruesome incident, which took place two months back, but caught the attention of local and international media after it went viral.
Reuters reported that a spokesperson for the US State Department said Sunday that the United States considers the incident "brutal" and "terrible" and conveys its sympathies to the victims.
The victims — aged 21 and 19 — reported the incident in May amid ethnic clashes between Kuki tribe people and the majority ethnic Meitei over a possible change to economic benefits to the former.
The violence halted after the Indian government deployed thousands of paramilitary and army troops to Manipur, a state of 3.2 million. The state, however, has remained tense ever since then as killings continued.
As a result, at least 125 have lost their lives, and 40,000 fled their homes from Manipur.
The State Department called for a peaceful resolution to the conflict in Manipur and called on authorities to address the humanitarian needs timely.
Indian Prime Minister Narendra Modi on Thursday condemned the assault as "shameful" and promised tough action.