Pak News
Love across borders: India's Anju is 'happy' in Pakistan, says official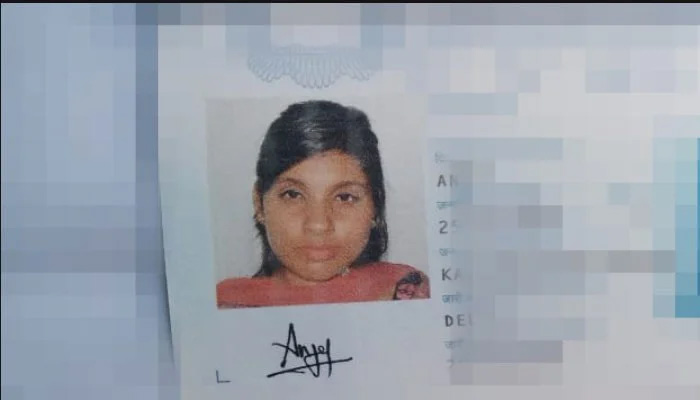 Driven by love, Indian woman Anju received a warm welcome in Pakistan as locals presented gifts to her after she arrived in Upper Dir, District Police Officer (DPO) Mushtaq Khan said on Monday.
The official said that the 35-year-old divorcee from Kailor in India's Uttar Pradesh, who travelled to the Upper Dir district of Khyber Pakhtunkhwa to meet her Pakistani lover, Nasrullah, is living happily here after leaving her country.
It was earlier reported that Anju is an unmarried woman, but the DPO said she told the police that she had taken divorce from her husband in India.
"Anju has come to Pakistan from New Delhi for the sake of love and is living happily here," DPO Khan said.
Anju's story is in sharp contrast with a Pakistani woman who recently crossed the border for love and faced harassment from Indian agencies.
While speaking to the media, the KP police official said that the investigations into Anju's Pakistan arrival had been completed.
"She travelled to Pakistan on a month-long visit visa and all her travel documents are valid and complete."
The DPO further stated that Anju doesn't want to interact with the media for any interview.
Moreover, he said that Nasrullah was not present at his home in Upper Dir. He has gone to work as per his family members, he added.
DPO Khan said that security has been provided at Nasrullah's residence, where Anju has been residing since her arrival.
According to Anju, her friendship with Nasrullah, a 29-year-old resident of Kulshoin village in KP's district, began on Facebook, and later blossomed into love.
The woman told the local journalists that she immensely loved Nasrullah and could not live without him, which was her motive behind travelling all the way to a rival country.
The Indian woman said she decided to leave her country for Pakistan and travelled to Upper Dir on a visit visa.