Technology
Cardiologists bet on new AI heart scan to diagnose future heart conditions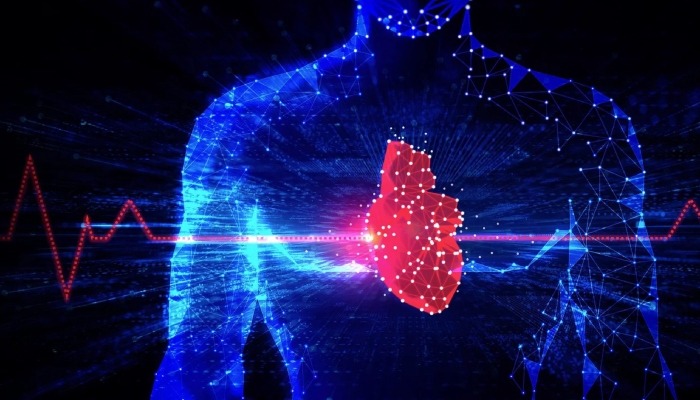 Fountain Life, a health technology company, has developed an innovative artificial intelligence (AI) coronary artery scan that can detect heart conditions long before the emergence of symptoms. 
This groundbreaking outpatient procedure involves a quick CAT scan of the heart after injecting a simple dye into the vein. 
The AI technology then analyzes the scan results to provide valuable insights into heart health, including the detection of plaque buildup.
By offering a non-invasive alternative to traditional procedures, the AI coronary artery scan provided by Fountain Life has the potential to identify heart attack risks three, five, or even 10 years before symptoms manifest. This early detection can enable individuals to take proactive measures to reverse heart disease and improve their overall cardiovascular health.
Fountain Life plans to expand the availability of its AI health services through partnerships with physicians. The company aims to shift the healthcare paradigm from a reactive approach to a proactive one, focusing on early detection and prevention of chronic diseases. The AI model used in the scans is trained on extensive datasets, including asymptomatic conditions, to enhance accuracy and reliability.
In addition to the heart scan, Fountain Life also offers a comprehensive full-body MRI that utilizes AI technology to detect various abnormalities, such as cancer and neurogenerative diseases. Cardiologists acknowledge the potential of AI in assisting with early detection and guiding treatment decisions. Patients who have undergone the AI coronary artery scan have expressed immense gratitude for the life-saving potential of this advanced technology.
Fountain Life aims to complement the work of cardiologists by using AI as a powerful tool to enhance their diagnostic capabilities. While there may be challenges in the adoption of AI in healthcare, such as the clinical latency gap and payment models, Fountain Life remains committed to improving outcomes by addressing health problems at their root cause. The AI artery scan carries minimal risk, involving only low-dose radiation equivalent to that of a transatlantic flight. By making early detection affordable and accessible, Fountain Life strives to empower individuals to live long, healthy lives by proactively managing their heart health.