World Update
BBC journalist, newsreader George Alagiah dead at 67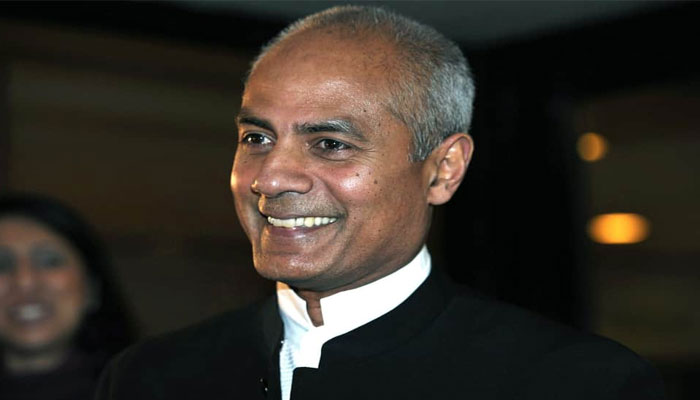 One of the most famous BBC journalists, George Alagiah, who remained a fixture on the British TV scene for more than three decades, passed away on Monday at the age of 67, after battling cancer for nine years.
Alagiah was running BBC News at Six for the past 20 years prior to which he was in the field working as an award-winning foreign correspondent, reporting from countries ranging from Rwanda to Iraq.
According to the BBC, Alagiah was diagnosed with stage four bowel cancer in 2014, and in October 2022 he revealed that it had spread further.
In his vast career as a journalist, Alagiah won awards for reports on the famine and war in Somalia in the early 1990s and received a nomination for a Bafta in 1994 for covering Saddam Hussein's genocidal campaign against the Kurds of northern Iraq.
Additionally, he was also named Amnesty International's Journalist of the Year in 1994, for reporting on the civil war in Burundi, and was the first BBC journalist to report on the genocide in Rwanda.
After graduating from Durham University, he spent seven years at South Magazine, and later joined the BBC as a foreign affairs correspondent in 1989,  becoming an Africa correspondent.
It was often a depressing experience as he interviewed child soldiers in Liberia, and victims of mass rape in Uganda, and witnessed hunger and disease almost everywhere.
"There is a new generation in Africa", he wrote, "my generation, freedom's children, born and educated in those years of euphoria after independence, we have had a chance. We didn't do much with it."
He also broadcasted some of the first pictures of the ethnic cleansing in Kosovo in 1999, while other stories he covered in news reports and documentaries included the trade in human organs in India, street children in Brazil, civil war in Afghanistan, and human rights violations in Ethiopia.
He interviewed figures including South African President Nelson Mandela, Archbishop Desmond Tutu, UN Secretary-General Kofi Annan, and President Robert Mugabe of Zimbabwe.
After having some of the most successful years of his career as a reporter, he moved to news presenting, during the BBC One O'Clock News, Nine O'Clock News, and BBC Four News, before being made one of the main presenters of the Six O'Clock News in 2003.
He anchored news programmes from Sri Lanka following the tsunami in December 2004, as well as reporting from New Orleans in the aftermath of Hurricane Katrina, and from Pakistan following the South Asian earthquake in 2005.
In 2008, according to the BBC, he was appointed as an OBE for services to journalism.
After his cancer diagnosis in 2014, the disease spread to Alagiah's liver and lymph nodes, due to which he needed chemotherapy and several operations, including one to remove most of his liver.
In 2015, upon returning to his beloved profession, he said he was a "richer person" for the experience and said working in the newsroom was "such an important part of keeping energised and motivated".
Although he had to take several extended breaks from work to have treatment, in January 2022 he said he thought cancer would "probably get me in the end", yet he still felt "very lucky".