Pak News
Aussie fisherman reels in huge shark in WA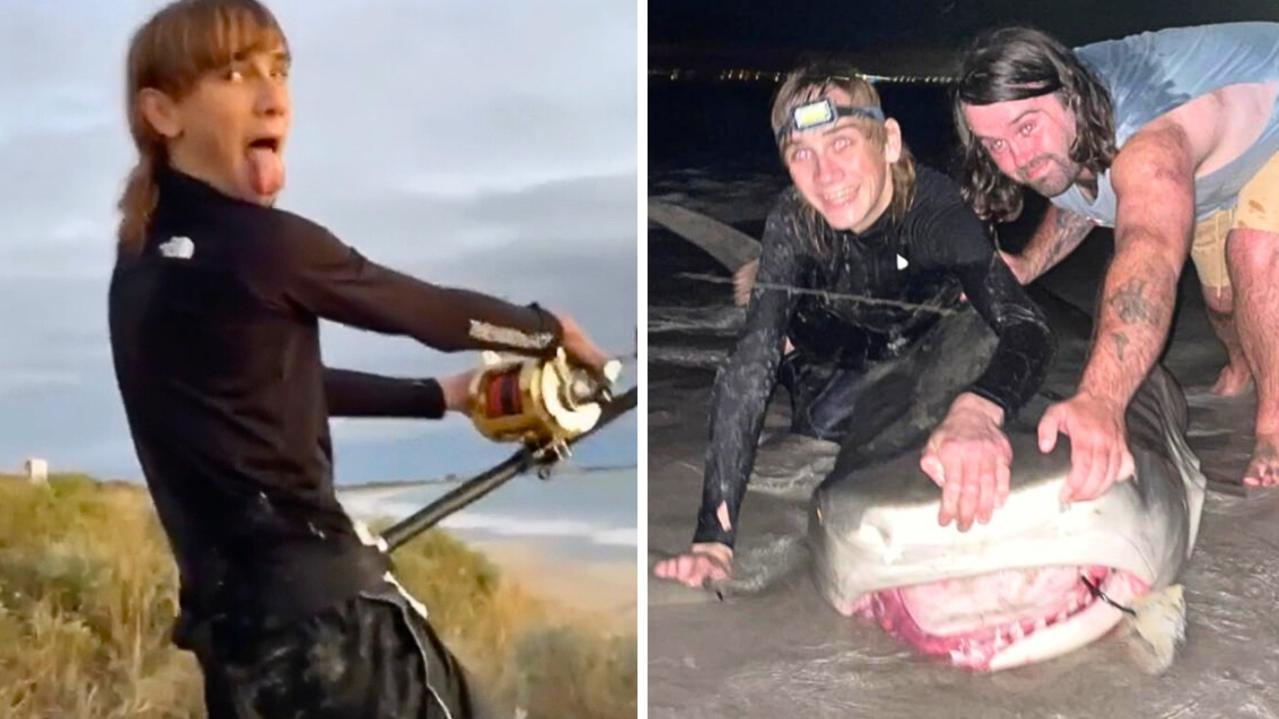 Astounding footage has emerged of a fisherman reeling in a huge tiger shark off the coast of WA after a man was attacked by a suspected great white in the state's southwest.
Bryan Rogers and his mate's 17-year-old son took turns wrestling with the 3.6-metre tiger shark for more than an hour as they attempted to reel it in to shore.
In footage shared online, captured after the shark was hauled onto the beach, the teenager can be seen lying next to the monster fish, which is many times larger than he is.
A wave washes over the pair as they lie on the beach, slamming the boy's body into the shark, which remains still as the footage cuts.
Mr Rogers clarified the footage was captured a week ago off Port Kennedy, a suburb of Perth, which is not where the unnamed shark attack victim was mauled.
The experienced fisherman said sharks can be caught off the beach in Port Kennedy most nights.
"We hooked the shark around 6 (pm) and landed just after 7," he said.
"We don't use any sort of berley at all, it's just natural baits that we kayak out."
Mr Rogers said he fished with the aim to catch sharks, which he tags and then releases.
"No sharks are out the water for longer than two minutes and they're always getting water from waves. We never pull them out completely," he said.
He said he was against any sort of shark fishing ban in WA, and does not believe there should be a cull after the latest attack.
Mr Rogers said he did not think shark fishing brought the animals closer to shore
"To be honest the shark fishing bans will do nothing at all," he said.
"There are always sharks out there and more than most believe. I don't believe in sharks being killed at all.
"We enter the water at our own risk. They do not come onto our land and attack us, we are going into the place where they live."
Margaret River beaches were closed on Monday after a surfer was bitten by a shark — suspected to be a great white — at the popular Boat Ramp Surfing Spot near Gnarabup, about 280km south of Perth.
The surfer, aged in his early 20s, managed to swim to shore where he received first aid from an off-duty nurse to a deep gash in his leg.
A St John's Ambulance spokesman said the man was transported by ambulance from Margaret River Hospital to Bunbury Hospital, where he was in a stable condition with non-life-threatening injuries.