UK Update
Northbound M50 closed near Ballinteer as Dublin Fire Brigade tackle bus fire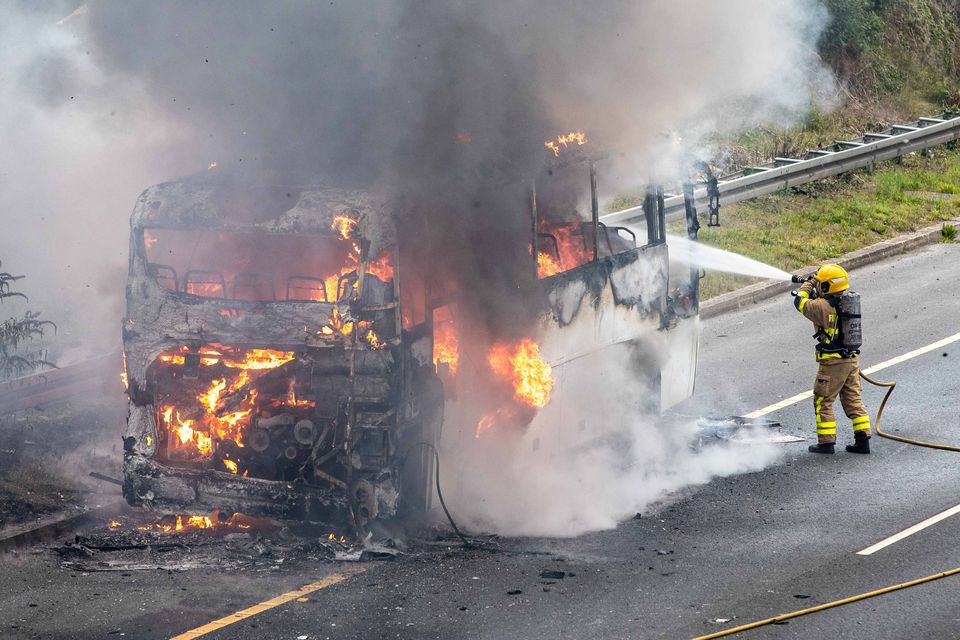 A section of the northbound M50 at Junction 13 Balinteer is closed this evening following a bus fire.
Dublin Fire Brigade said units from Dun Laoghaire, Rathfarnham and Donnybrook were called to the scene of the blaze.
Images from the scene show that the single-decker bus was completely engulfed in flames when the fire services arrived.
Photos also show a group of people gathered behind the crash barrier as the firefighters tackled the blaze. It is not yet known if the group was travelling on the bus or not.
The images also show that despite the best efforts of the fire service, the bus was completely destroyed.
Dublin Fire Brigade said four fire engines are on the scene and warned that the fire is affecting visibility in the area.
A post on the Dublin Fire Brigade's Twitter accounts says: "We're currently attending a bus fire on @M50Dublin.
"All lanes are affected, four fire engines are on scene, visibility is affected by smoke on the Southbound carriageway."
More to follow…