Politics
Amid California exodus, state population projected to be same in 2060 as today, data shows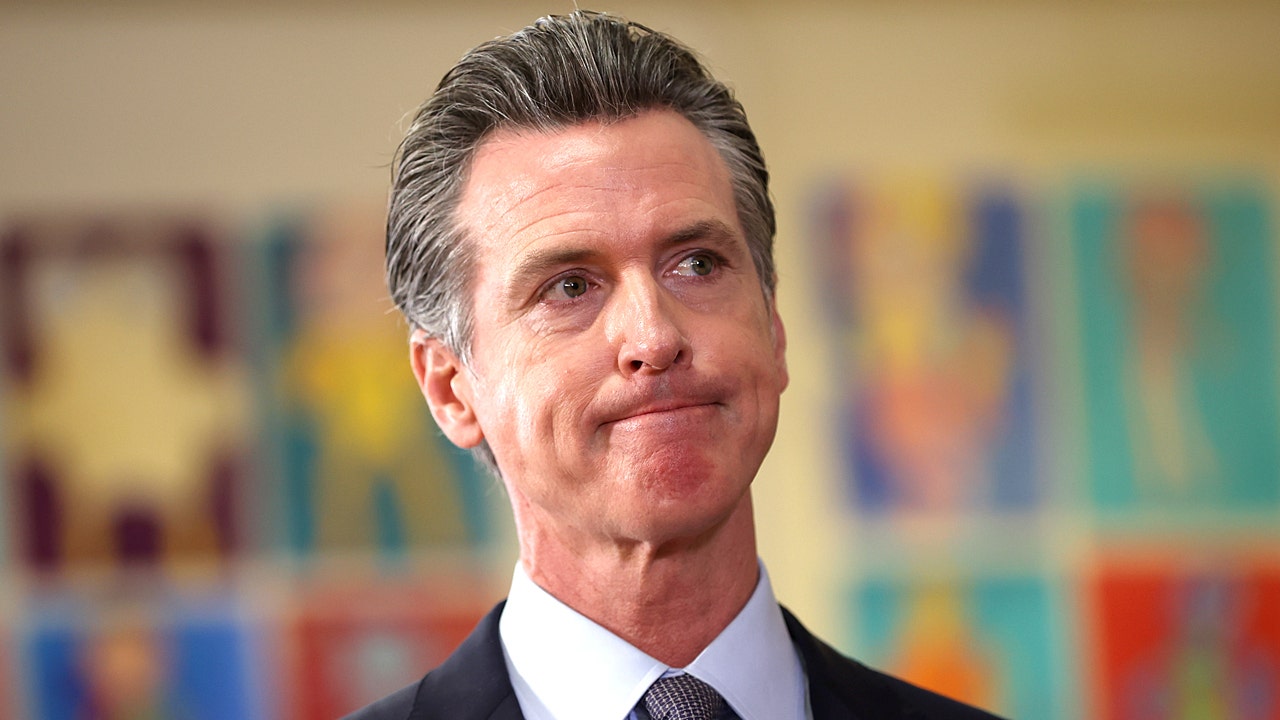 California, already struggling with an exodus of residents fleeing the state, will have about the same population in 2060 as it does now and fewer people than it had just three years ago, according to new government projections.
The forecasts released by the California Department of Finance show the Golden State's population in 2060 is estimated to be 39.51 million people, which is lower than the 39.52 residents who lived there in 2020. Just under 39 million people live today in California, the country's most populated state.
Just three years ago, forecasters estimated California's population in 2060 would be 45 million. A few years earlier, the projection was over 50 million, indicating an expected population boom. 
Meanwhile, the latest projections show the Golden State having 40 million residents in 2050, a shocking drop from the 59.5 million residents predicted in the Department of Finance's forecasts in 2007. The difference between the two figures — 19.5 million people — is equivalent to the total population of New York state.
CALIFORNIA EXODUS: REMOTE WORKERS MOVE TO MEXICO DUE TO SKY-HIGH GAS AND HOUSING COSTS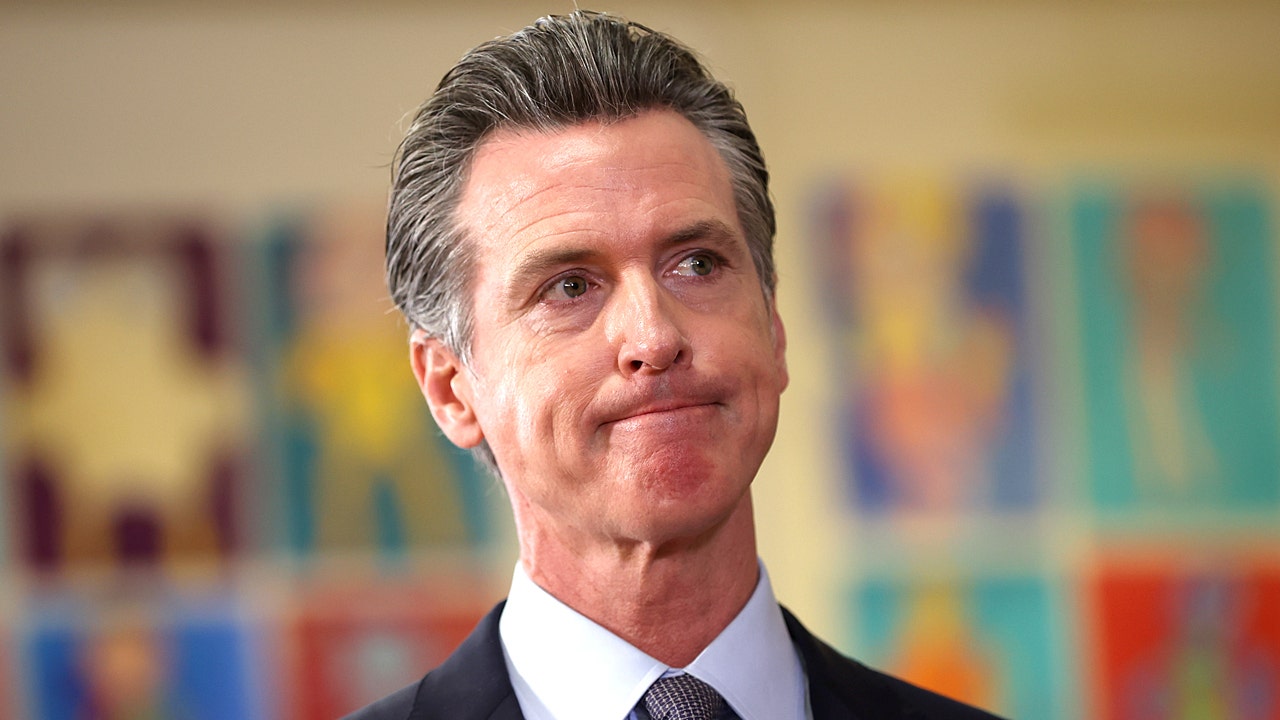 California saw its first-ever population decline in 2020, when the state imposed rigid lockdowns during the COVID-19 pandemic. Since then, Californians continue to leave in droves, moving their homes and businesses to other parts of the country and creating problems for their former state.
From January 2020 to July 2022, the state lost well over half a million people, with the number of residents leaving surpassing those moving in by almost 700,000. The U-Haul Growth Index, which measured more than 2 million one-way trips last year, found that California ranked last on the index as demand for trucks out of the Golden State spiked.
HIGH-TAX STATE EXODUS ACCELERATES AS MORE AMERICANS FLEE TO FLORIDA, TEXAS
Demographers note such an exodus can have compounding effects into the future as people who move take not only themselves but their children.
California's population decline is having real consequences. In 2021, the state lost a House seat for the first time since achieving statehood in 1850. If the population continues to decline, another House seat could be at risk.
Another effect of fewer people could be an erosion of California's tax base, already one of the country's most taxed populations with the nation's highest top income tax rate at 13.3% among other onerous taxes.
In May, Newsom announced the state's budget deficit had grown to nearly $32 billion, which is about $10 billion more than he anticipated in January when he offered his first budget proposal. One reason for the higher figure was lower than expected tax revenue.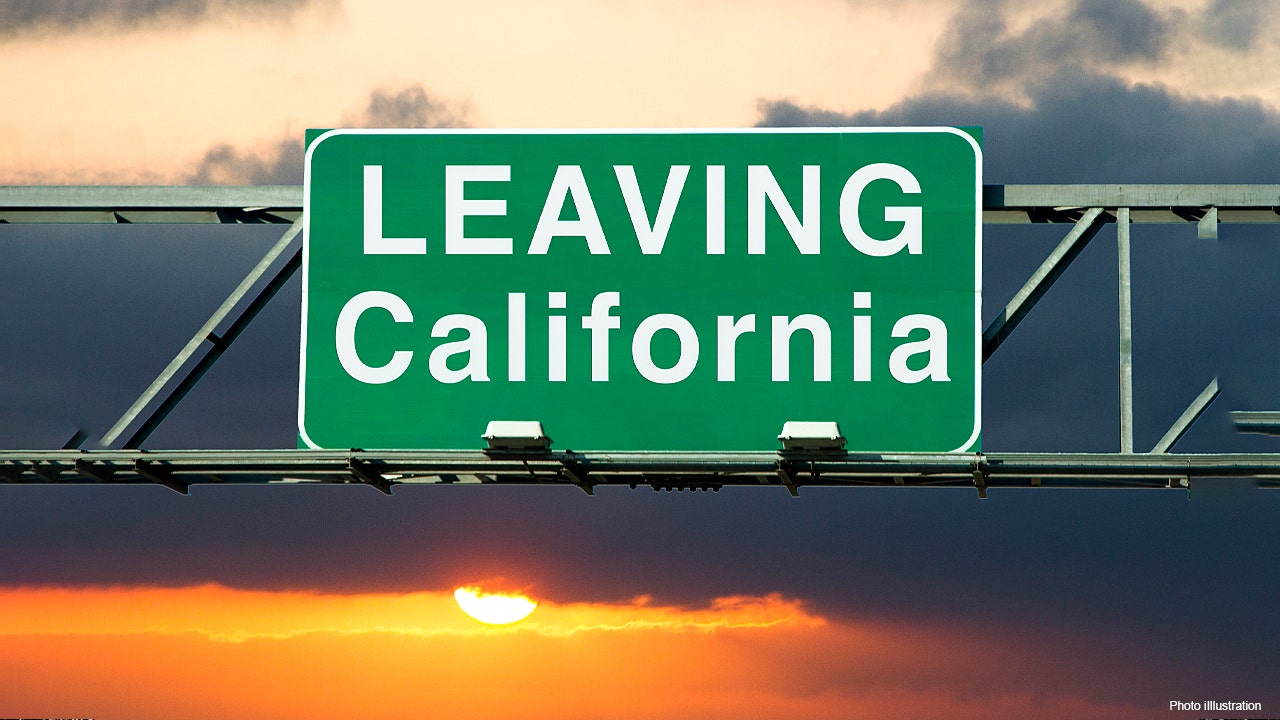 The 10 states with the highest taxes lost nearly 1 in 100 residents in net domestic migration between July 2021 and July 2022, while the 10 states with the lowest taxes gained almost 1 in 100, according to a recent analysis by James Doti, president emeritus and economics professor at Chapman University. 
"The latest census has shown that the highest tax states — California, New York and Illinois — have all seen massive population exodus," Nicholas Robinson, director of accountancy at Illinois University, recently told WalletHub. "The states that have grown the most, Florida and Texas, do not have an income tax. The benefits or detriments of being in a high-tax state versus a low-tax state could be assessed by the population voting with its feet."
Still, California Gov. Gavin Newsom, a Democrat, defended his state and expressed optimism about the future despite a declining population.
GOV. GAVIN NEWSOM ADDRESSES CALIFORNIA EXODUS, TELLS AMERICANS 'DON'T COUNT US OUT'
"I love this state," Newsom said recently during an interview with Fox News host Sean Hannity. "Don't count us out."
Newsom added that, per capita, "more Floridians move to California than California is moving to Florida."
Last year, however, Florida saw the biggest rush of new residents migrating from predominantly blue states with steep taxes, with about 319,000 Americans making the move there, according to data from the National Association of Realtors. That amounts to a population increase of nearly 2%, well above the 0.4% national growth rate in the U.S. from July 2021 to July 2022.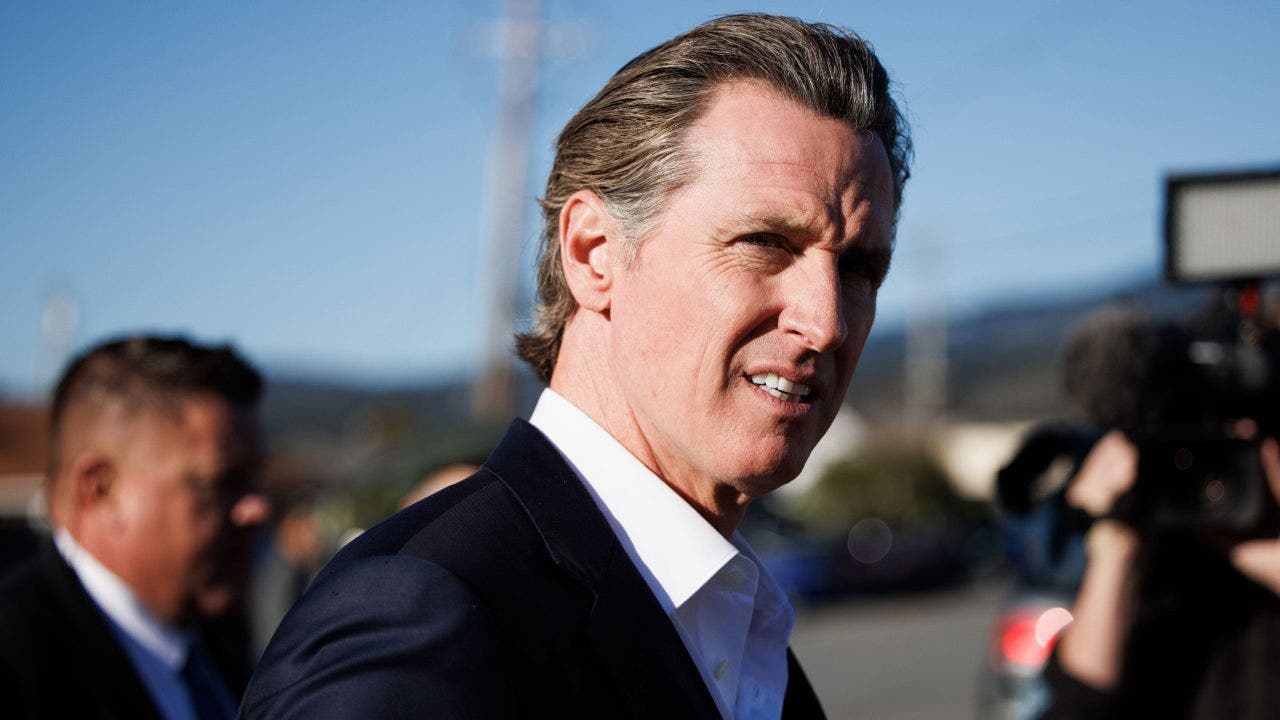 Texas, the second most populated state and another popular destination beyond Florida for moving Californians, is projected to expand from 30 million people to 36.7 million by 2060, according to its latest forecast from last year.
According to Census data, Florida and Texas easily had the highest net migration of people moving there in 2021, while California by far had the lowest as twice as many people left as moved in.
LA HOMELESS CRISIS DEEPENS, ENGULFS CITY IN CHAOS AS MAYOR EMPOWERS HERSELF WITH EMERGENCY DECLARATION
As for California, the state is expected to return to its 2020 population level in the 2030s, regaining its population decline from the pandemic, and hit its peak in 2044 before declining. The forecasts are based on both net migration and a natural increase in population, which means births minus deaths. The number of deaths in California will exceed births by 2035, according to the data.
California's total fertility rate, which has been below replacement level of 2.1 births per woman since 2009, is projected to decline to 1.5. This will be supplemented by an expected surge in the number of deaths over the next three decades as so-called baby boomers grow older.
Experts warn to be wary of long-term projections, noting many factors can change, and the calculations can't be full-proof. However, in the near term, at least, many signs indicate California's exodus will continue.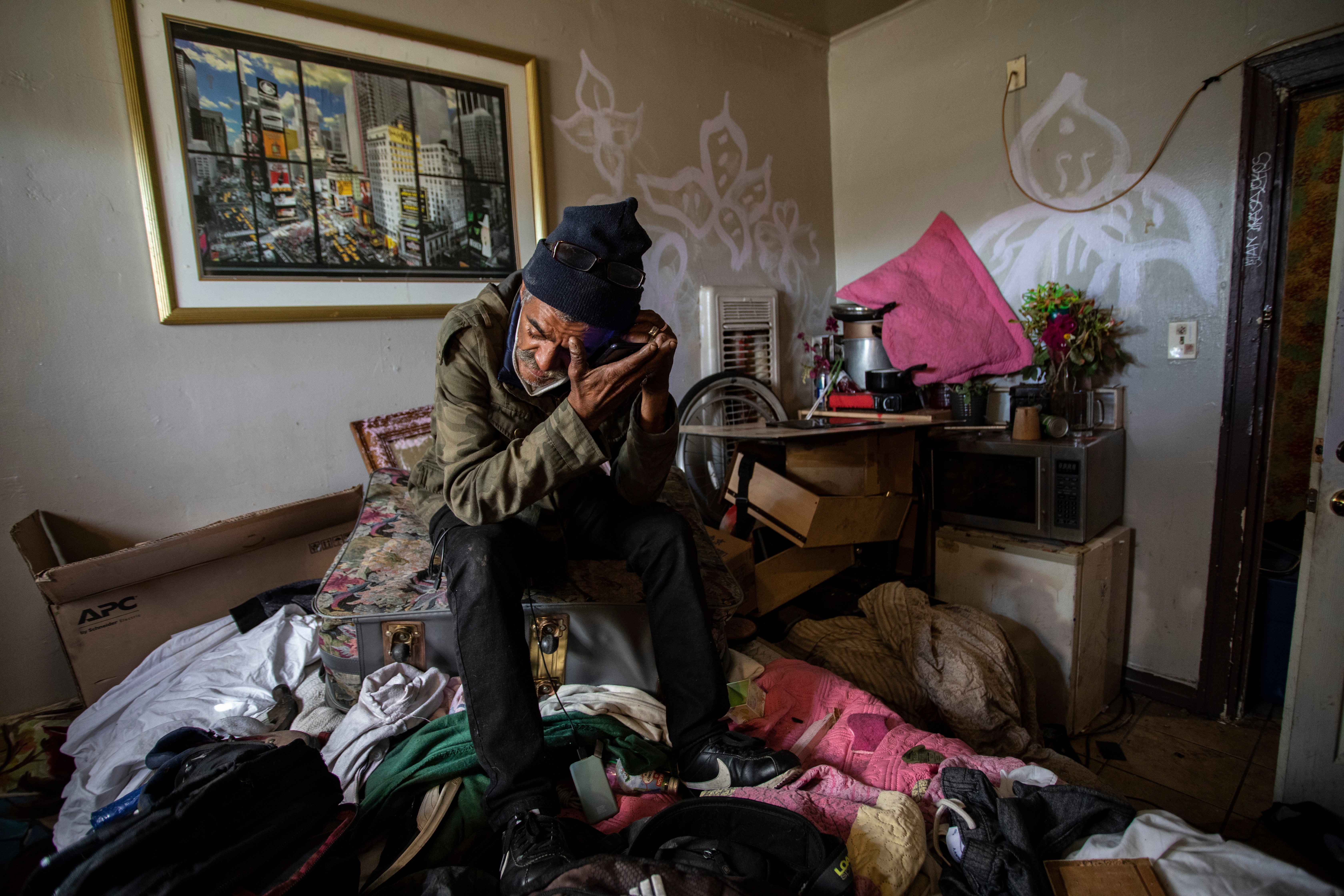 More than 40% of Californians are considering leaving the Golden State, according to a new poll from a consortium of California nonprofits. Almost a third of residents said their urge to leave was fueled by California's liberal politics.
A high cost of living is another major factor for many. Some have also cited other social and cultural factors, such as the homeless crisis that is devastating major cities such as Los Angeles. 
LA has seen a growing number of homeless encampments popping up along the streets of the city, coinciding with rising crime rates and creating scenes of trash, needles and even human feces and urine in public areas. Many business owners have complained, expressing outrage about such encampments being close to their establishments and potentially driving away customers.
CLICK HERE TO GET THE FOX NEWS APP
According to Department of Finance data, the County of Los Angeles is expected to shrink by 1.7 million people from 2020 to 2060.