World Update
Barbenheimer battle: Barbie takes box office crown over Oppenheimer in historic weekend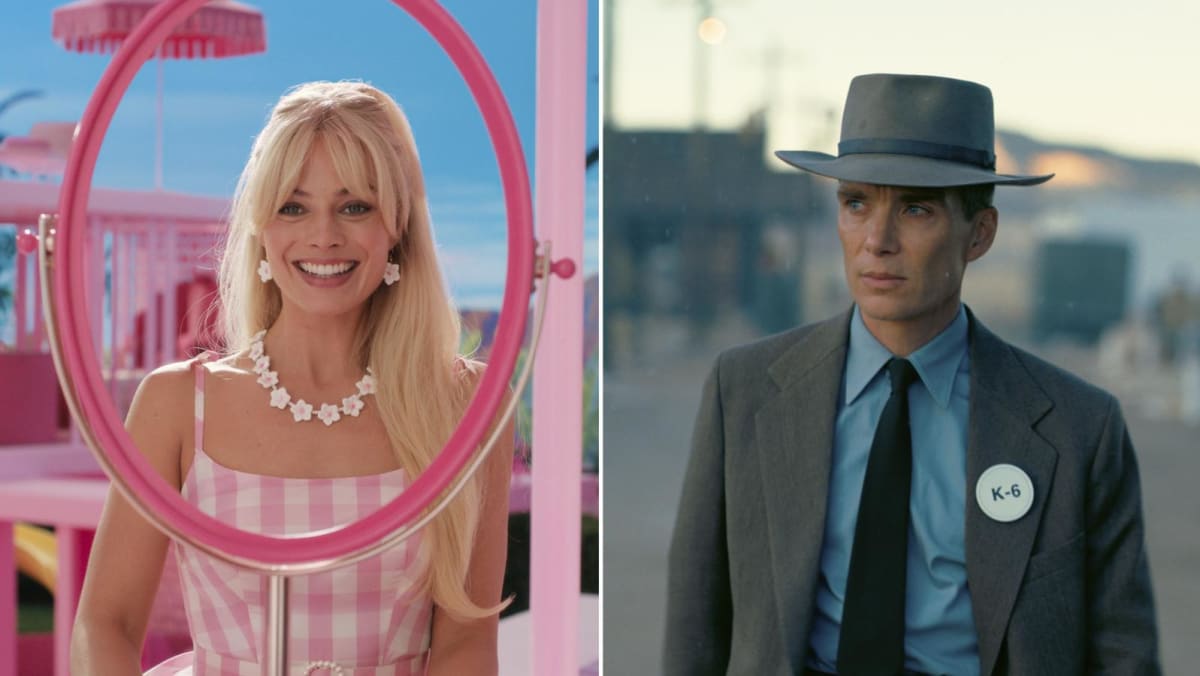 The only real casualty was Mission: Impossible: Dead Reckoning Part I, which despite strong reviews and a healthy opening weekend fell 64 per cent in weekend two. Overshadowed by the Barbenheimer glow as well as the blow of losing its IMAX screens to Oppenheimer, the Tom Cruise vehicle added US$19.5 million, bringing its domestic total to US$118.8 million.
"Barbenheimer" is not merely counterprogramming either. But while a certain section of enthusiastic moviegoers overlapped, in aggregate the audiences were distinct.
Women drove the historic Barbie opening, making up 65 per cent of the audience, according to PostTrak, and 40 per cent of ticket buyers were under the age of 25 for the PG-13 rated movie.
"It's just a joyous time in the world. This is history in so many ways," said Jeff Goldstein, Warner Bros' president of domestic distribution. "I think this marketing campaign is one for the ages that people will be talking about forever."
Oppenheimer audiences meanwhile were 62 per cent male and 63 per cent over the age of 25, with a somewhat surprising 32 per cent that were between the ages of 18 and 24.
Both Barbie and Oppenheimer scored well with critics with 90 per cent and 94 per cent on Rotten Tomatoes, respectively, and audiences who gave both films an A CinemaScore. And social media has been awash with reactions and "takes" all weekend – good, bad, problematic and everywhere in between – the kind of organic, event cinema, watercooler debate that no marketing budget can buy.
"The 'Barbenheimer' thing was a real boost for both movies," Goldstein said. "It is a crowning achievement for all of us."
Oppenheimer had the vast majority (80 per cent) of premium large format screens at its disposal. Some 25 theatres in North America boasted IMAX 70mm screenings (Nolan's preferred format), most of which were completely sold out all weekend – accounting for 2 per cent of the total gross. Theaters even scrambled to add more to accommodate the demand including 1am and 6am screenings, which also sold out.
"Nolan's films are truly cinematic events," said Jim Orr, Universal's president of domestic distribution.
IMAX showings alone made up 26 per cent of the domestic gross (or US$21.1 million) from only 411 screens and 20 per cent of the global gross, and Oppenheimer will have at least a three-week run on those high-demand screens.
"This is a phenomenon beyond compare," said Rich Gelfond, the CEO of IMAX, in a statement. "Around the world, we've seen sellouts at 4am shows and people travelling hours across borders to see Oppenheimer in IMAX 70mm."