Blog
Mother and her 2 children, students among suspects arrested in anti-drug operation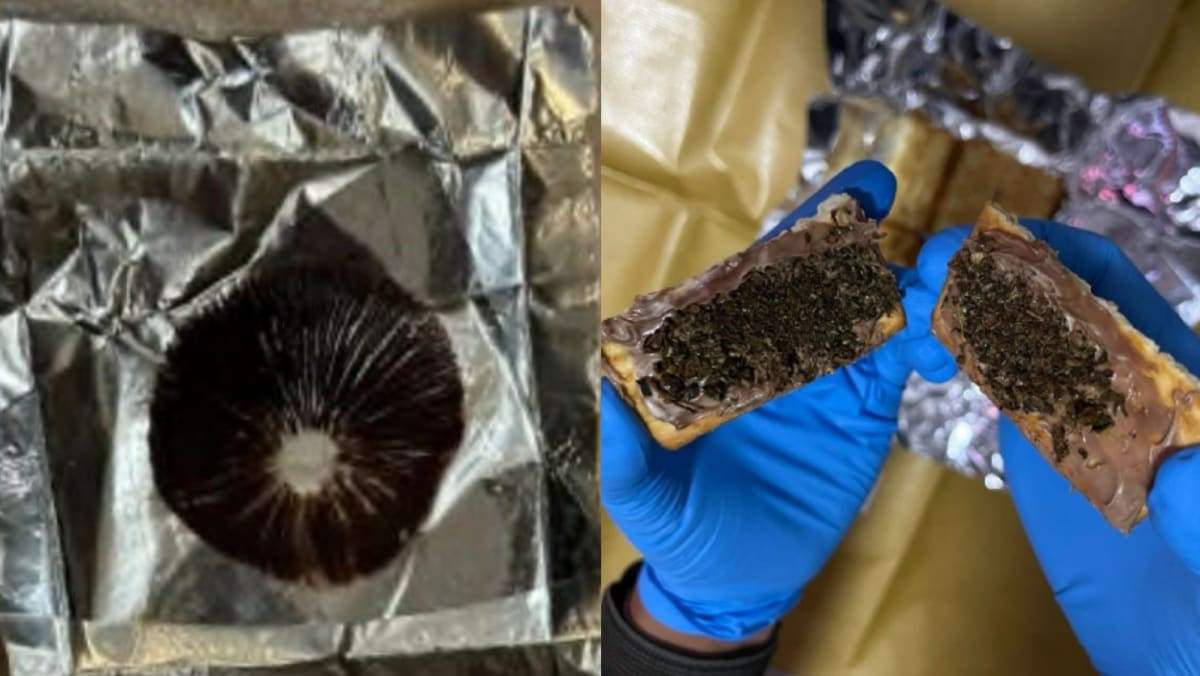 YOUTHS ARRESTED FOR SUSPECTED DRUG ABUSE
On Jul 18, six people between the ages of 21 and 27 were arrested for suspected drug offences in a Sengkang residential unit.
Officers seized about 23g of what is believed to be cannabis, 1g of ketamine and four LSD stamps.
The youths may have abused drugs together in the unit on other occasions, according to CNB's preliminary investigations.
On the same day, CNB raided another residential unit in Jurong West and nabbed a 23-year-old man for suspected drug offences.
Officers seized 3g of vegetable matter believed to be cannabis, 2g of psilocybin mushrooms with spores, three LSD stamps and drug paraphernalia from the unit.
In another case, a 17-year-old student was arrested for suspected drug offences in a Potong Pasir residential unit.
Authorities recovered biscuits with cannabis sprinkled onto them, allegedly prepared by the teenager.
This led to the arrest of two other students, both 18-year-olds, for suspected drug abuse.
"We urge parents and family members to have early conversations with their children on the harms of drugs, and to learn more about whom they might be spending time with and what they might be doing when they are out, and even when they are at home," said Superintendent Royce Chua, commanding officer of CNB Enforcement F and L Divisions.
Under the Misuse of Drugs Act, it is an offence for a person to arrange gatherings for drug abuse. It is also an offence for the owner, tenant or occupier to permit the premises to be used for drug abuse or trafficking, said CNB.
Investigations into those arrested are ongoing.