Health
U.S. sees biggest rise in COVID-19 hospitalizations since December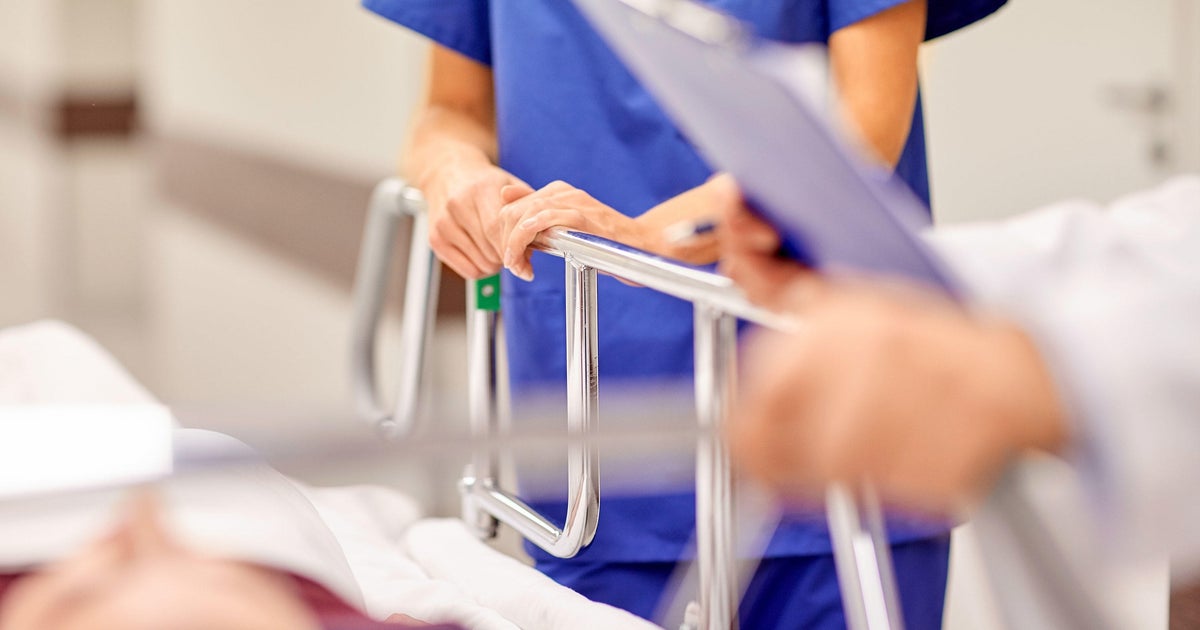 Weekly COVID-19 hospitalizations have risen by more than 10% across the country, according to new data published by the Centers for Disease Control and Prevention, marking the largest percent increase in this key indicator of the virus since December.
At least 7,109 admissions of patients diagnosed with COVID-19 were reported for the week of July 15 nationwide, the CDC said late Monday, up from 6,444 during the week before. 
Another important hospital metric has also been trending up in recent weeks: an average of 0.73% of the past week's emergency room visits had COVID-19 as of July 21, up from 0.49% through June 21.
The new figures come after months of largely slowing COVID-19 trends nationwide since the last wave of infections over the winter.
"COVID-19 indicators, including hospital admissions, emergency department visits, test positivity, and wastewater levels, are increasing nationally," the CDC said in an update posted to its data tracker dated July 24, 2023.
Only one part of the country did not record more hospitalizations last week compared to the week prior: the Midwestern region spanning Illinois, Indiana, Michigan, Minnesota, Ohio and Wisconsin. 
For now, hospitalizations remain far below the levels recorded at this time last year nationwide. July 2022 peaked at more than 44,000 weekly hospitalizations and 5% of emergency room visits with COVID-19 during a summer surge that strained many hospitals.
Projections have differed over what the coming months will hold.
An ensemble of academic and federal modelers said last month that the "main period of COVID19 activity is expected to occur in late fall and early winter over the next 2 years, with median peak incidence between November and mid January."
They cautioned that there were considerable differences between models within the group, with some teams projecting an additional smaller peak elsewhere in the year.
In the U.S., 2021 saw larger peaks in August and December, driven by the Delta and Omicron variants, respectively. In 2022, hospitalizations peaked at similar levels in July and January, driven by different descendants of the original Omicron variants.
Variants and vaccines
Unlike previous waves, no single variant has yet emerged this summer to dominate infections nationwide. 
Instead, the CDC's current projections estimate that a mix of descendants from the XBB variant that first drove infections last winter are now competing around the country. 
Largest among these XBB subvariants are infections grouped as the XBB.1.16, XBB.1.9.1, XBB.2.3, XBB.1.6 or EG.5 strains, which each make up between 10% and 15% of infections nationwide. 
Experts had previously singled out EG.5 as one of the fastest growing lineages worldwide. EG.5 is a descendant of the XBB.1.9.2 variant, with an additional mutation that might be helping it outcompete other strains.
It comes as health authorities have been racing to prepare for a new round of COVID-19 vaccinations this fall. 
Updated vaccines are expected to be available by late September, the CDC said earlier this month, after the FDA requested that drugmakers begin producing new formulations targeting these kinds of XBB strains.
Government distribution of current supplies is due to wind down next week in advance of the update, which will also mark the switchover to a traditional commercial market for vaccines. 
However, the CDC says current supplies of shots will still be shipped until September for "exceptional" situations.
"While many individuals may wait to receive a COVID-19 vaccine until the updated version is released, as it is expected to provide more robust protection against currently circulating variants, certain individuals may need or desire a COVID-19 vaccine prior to the anticipated release of the updated vaccine in the fall," the agency said.