World Update
Eleven killed after school gym roof collapses on girls' volleyball team in China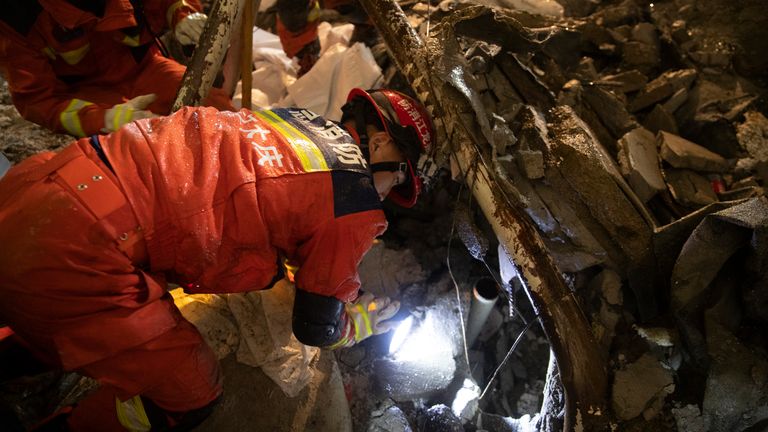 Eleven people were killed when a school gym's roof collapsed in China, authorities have said, with many victims believed to be young female volleyball players.
Nineteen people were in the gym in the northeastern Chinese city of Qiqihar when the collapse happened on Sunday, the official Xinhua News Agency said. It did not say how many were pupils.
Initially, 15 people were trapped underneath the rubble. The last victim was pulled from the wreckage on Monday morning.
Overhead aerial pictures from the scene showed the roof had completely collapsed, with rescuers working in the gym amid the rubble.
Others showed large cranes at the school building amid the rescue efforts.
A female volleyball team was training in the gym at the time, a man told China Youth Daily as he waited anxiously at the local hospital for news of his 16-year-old daughter.
Builders working at the No 34 Middle School had stored materials that absorbed rainwater on the roof, Xinhua said.
The region had heavy rain over the weekend, causing flooding and damage to some areas.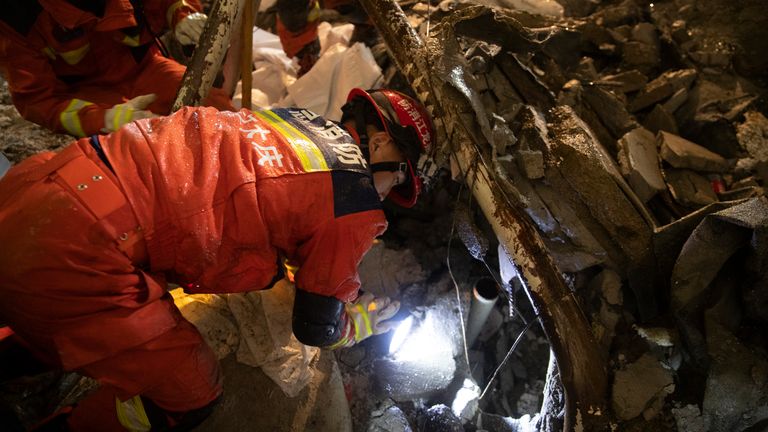 Rare expressions of anger and defiance
Social media and the Baidu news website had footage of angry parents complaining about what they said was a lack of communication from authorities.
One father appeared angry and distressed as he said the government sent police to keep watch on parents but did not send anyone to update them about their children.
"They tell me my daughter is gone but we never got to see the child. All the children had their faces covered with mud and blood when they were sent to the hospital. I pleaded, please let me identify the child. What if, that wasn't my child?" he said.
Such expressions of anger and defiance are typically quickly suppressed by police and government departments concerned about social unrest.
The ruling Communist Party allows no challenges to its authority and seeks to keep total control over the press and social media.
Read more World news:
Up to 10,000 Britons on wildfire-hit Rhodes – as flights rescue stranded tourists
Greta Thunberg fined for disobeying police order at protest
Construction company staff taken into police custody
Construction and industrial accidents occur regularly in China, largely due to companies ignoring safety standards and corruption or a lack of diligence on the part of local government agencies.
Such problems are particularly acute in second and third-tier cities such as Qiqihar, which lies in China's rustbelt province of Heilongjiang, an area bordering Russia that has seen large-scale economic decline and outward migration in recent years.
An investigation is ongoing and the individuals in charge of the construction company have been taken into police custody, Xinhua said.