World Update
George Alagiah: BBC colleague Jeremy Bowen urges people to check their poo for bowel cancer symptoms after death of newsreader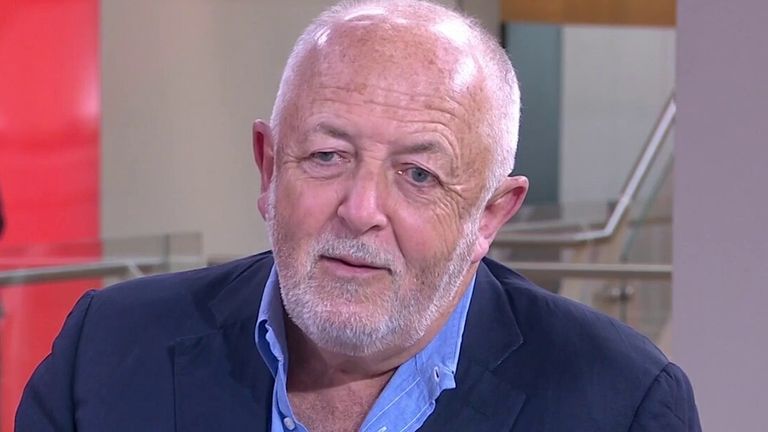 BBC journalist Jeremy Bowen has urged people to get tested for bowel cancer following the death of his colleague and friend George Alagiah, who died on Monday.
Speaking to Sky News, the BBC correspondent, who revealed his own bowel cancer diagnosis in 2019, implored those who received NHS test kits to use them.
The 63-year-old said: "For God's sake use it. You're an idiot if you chuck it away. It could save your own life."
Alagiah, 67, was diagnosed in 2014 with stage four bowel cancer, which had spread to his liver and lymph nodes and had to undergo two rounds of chemotherapy and several operations, including the removal of most of his liver.
Bowen described how Alagiah would "rationalise his symptoms", for example when losing weight he said he would attribute that to exercising or eating more vegetables.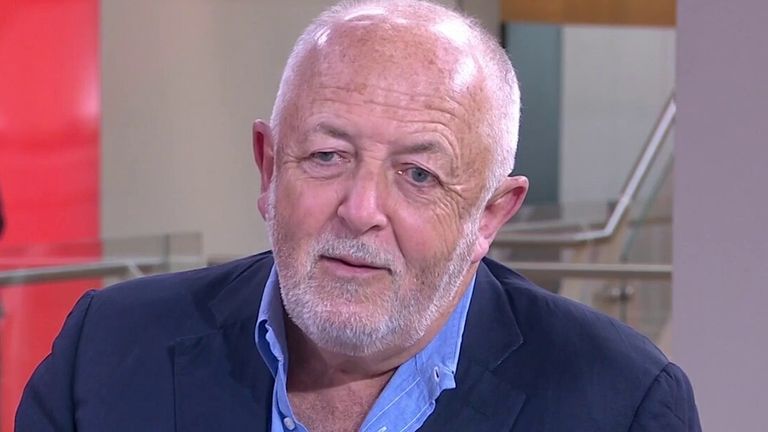 However, the former Middle East editor, who is also a patron for Bowel Cancer UK, urged people to open up about the disease if signs are spotted.
"It involves poo and backsides. We tend not to mention [these things] in polite conversation but actually if anything goes wrong in your toilet activities in a period of over more than a few weeks you need to talk to someone," said Bowen, who is nearly five years into remission.
He said he was able to tackle his bowel cancer early despite not having classic symptoms like blood in his poo or weight loss.
He decided to go to his GP and get tested after feeling pain while working in Iraq and India – a few weeks later he was found to have microscopic amounts of blood in his stool.
Read more:
Jeremy Hunt reveals he caught cancer early after discovering mole which 'grew and grew'
George Alagiah: BBC newsreader remembered for his 'kindness, empathy and wonderful humanity'
"Four years earlier I had a virtual colonoscopy, a big scan of my gut and had nothing wrong then," Bowen said.
In four years the journalist went "from nothing wrong" to having a stage three tumour in his bowel and lymph nodes.
He described the cancer as "really quite advanced" and had to have surgery and eight rounds of chemotherapy.
"I was really quite ill. Luckily I had done that test. If I hadn't… I might not be here," he said.
George Alagiah 'understood the human condition'

Sky News reported 30% of people who get NHS kits to test for the cancer ignore them, which Bowen strongly advised against.
He said: "Don't do it. It could be your life at stake."
Bowel cancer check rates soared after the death of Dame Deborah James last year from the disease, who also encouraged the public to get screened.
Her daughter Eloise has since launched an anniversary clothing line for her late mother's Bowelbabe Fund.
On Alagiah, who was also a vehement advocate of cancer screening, Bowen said his friend had the "right mental attitude" after he knew his cancer had spread.
Bowen said Alagiah "beat the odds" of his stage four cancer but knew it was "going in one direction [which is why] he was so evangelical to get tested if you had any dodgy symptoms".
Speaking about the newsreader, Bowen added: "I met him on his first day at the BBC and showed him around. He was clearly a very nice guy and it emerged he was a very good reporter as well. What followed was a very, very distinguished career."