World Update
Guatemalans protest court interference in presidential election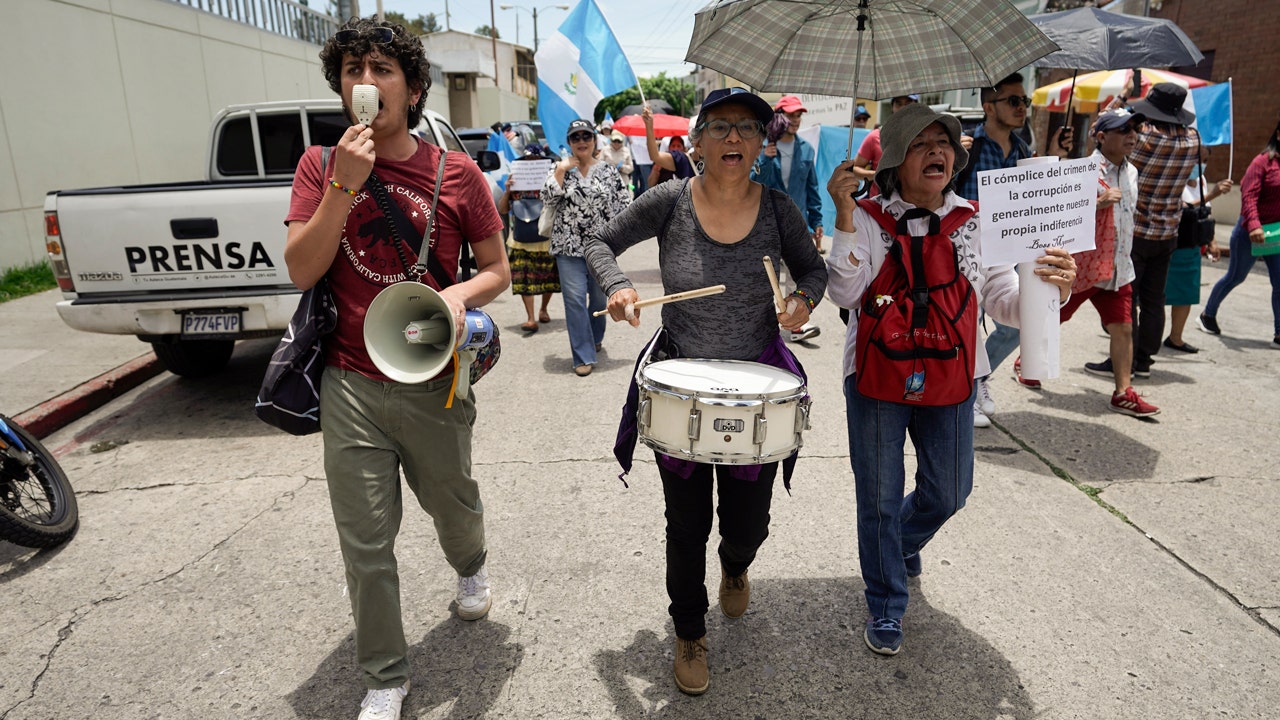 Hundreds of Guatemalans protested Monday against interference by the Central American nation's judicial system in its August 20 runoff election.
Leftist presidential candidate Bernardo Arévalo's political party, Movimiento Semilla, has been suspended and raided by Guatemala's government.
Conservative President Alejandro Giammattei and the country's attorney general are "interfering in the electoral process," demonstrator Sergio Morataya said.
Hundreds of Guatemalans demonstrated Monday to protest interference by courts and prosecutors against a progressive candidate's participation in August's second-round presidential election.
The government's actions against Bernardo Arévalo have included suspending his Seed Movement party and raiding the country's election tribunal offices after it certified first-round election results that put Arévalo into the Aug. 20 runoff against conservative former first lady Sandra Torres.
Under Guatemalan law, authorities cannot suspend a political party during an election campaign. U.S. officials have called the actions a threat to the Guatemala's democracy.
PARTIES, COURTS INTERFERED IN GUATEMALAN ELECTIONS, OBSERVERS' REPORT STATES
On Monday, civic groups marched in Guatemala City with placards demanding free elections and an end to the harassment. Demonstrator Sergio Morataya said President Alejandro Giammattei and the attorney general were "interfering in the electoral process."
Last week, agents and police raided the offices of Arévalo's Seed Movement party as part of an investigation into alleged wrongdoing in the party's formation.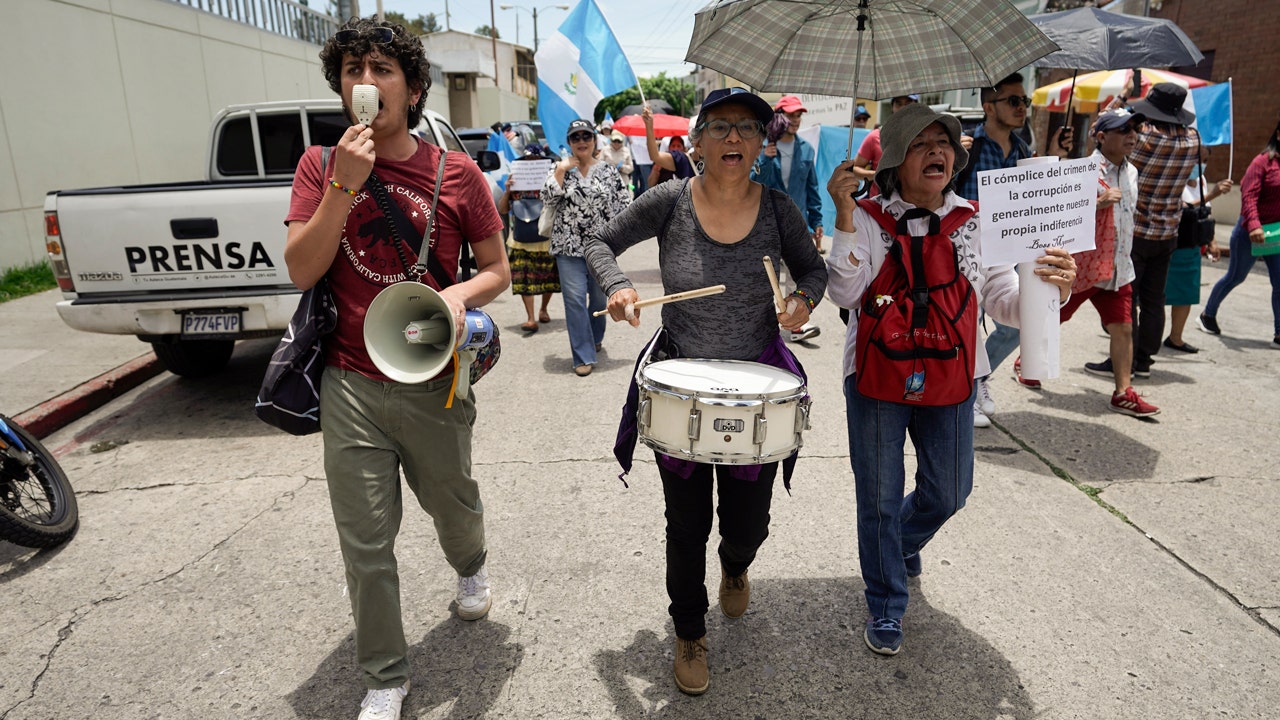 Arévalo denounced the raid as illegal and said it "is part of the political persecution that the corrupt minority that knows it is losing power day by day is carrying out to try to intimidate us, to try to derail the electoral process."
GUATEMALAN AUTHORITIES RAID LEFTIST PRESIDENTIAL CANDIDATE'S PARTY OFFICES
The raid followed allegations by Guatemalan electoral authorities that a number of state actors were attempting to interfere with the presidential election.
Guatemala's political system has been in disarray since Arévalo placed a surprising second among the 22 candidates in the initial round of voting June 25 to replace Giammattei, who could not seek re-election. Torres finished first, and the other runoff spot had been widely expected to also be taken by a conservative.
Certification of last month's results were delayed for two weeks and the Attorney General's Office announced an investigation into how Arévalo's party gathered the necessary signatures several years earlier to form. Prosecutors initially won a suspension of the party's legal status from a judge, but the Constitutional Court granted a preliminary injunction blocking that.
CLICK HERE TO GET THE FOX NEWS APP
As part of that investigation, agents searched the Supreme Electoral Tribunal for a second time last week. That led the tribunal to seek an injunction from the Constitutional Court on Friday to protect the electoral process.