Breaking news
Iran Begins Military Drill as US Sends More Fighter Planes to Region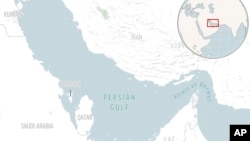 TEHRAN, Iran – Iran on Sunday began an annual air force drill in the central part of the country, state media reported, as the United States sends more fighter planes to the region to deter the Islamic Republic from seizing commercial vessels in the Persian Gulf area.
The official IRNA news agency said 11 Iranian air force bases participated in the drill, dubbed Fadaeian Velyat-11, or Devotees of the Supreme Leader-11. It said an air base at the southern port of Bandar Abbas at the mouth of the strategic Strait of Hormuz is active in the drill.
The Strait of Hormuz is the narrow mouth of the Persian Gulf through which 20% of all crude oil passes.
The report said more than 90 fighter planes, bombers and drones would participate in the drill.
Air Force Chief Gen. Hamid Vahedi said the drill's message is one of friendship, peace and security in the region. 'Sustainable security, improving and fostering regional ties, peaceful coexistence and defending air borders are on the agenda,' he said.
From time to time, Iran holds such drills and says they are designed to assess the force's combat readiness and demonstrate the nation's military capabilities.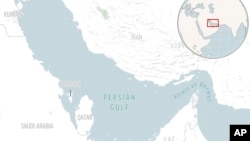 Persian Gulf
The U.S. said last week it is sending additional fighter jets and a warship to the Strait of Hormuz and Gulf of Oman to increase security in the wake of Iranian attempts to seize commercial ships there. The Pentagon said the USS Thomas Hudner, a destroyer, and a number of F-35 fighter jets, will be heading to the area. The Hudner had been in the Red Sea.
The U.S. move comes after Iran earlier in July tried to seize two oil tankers, the Marshall Islands-flagged TRF Moss and the Bahamian-flagged Richmond Voyager, near the strait last week, opening fire on one of them. The U.S. Navy said in both instances the Iranian naval vessels backed off when the USS McFaul, a guided-missile destroyer, arrived on the scene.
The U.S. Navy says Iran has seized at least five commercial vessels in the last two years and harassed more than a dozen others. Many of the confrontations have happened in and around the Strait of Hormuz.
The West accuses Iran of using seized commercial vessels as bargaining chips. Iran denies the charge, saying it seized the vessels after they collided with local vessels and polluted the waterway.
Tensions have steadily risen since the administration of former U.S. President Donald Trump unilaterally withdrew from Iran's 2015 nuclear agreement with world powers and restored crippling sanctions. Iran has responded by ramping up its nuclear activities – which it says are purely peaceful – and provided drones to Russia for its war against Ukraine.