Politics
Judiciary Chair Jordan tells Mayorkas to 'be prepared' ahead of key hearing on border crisis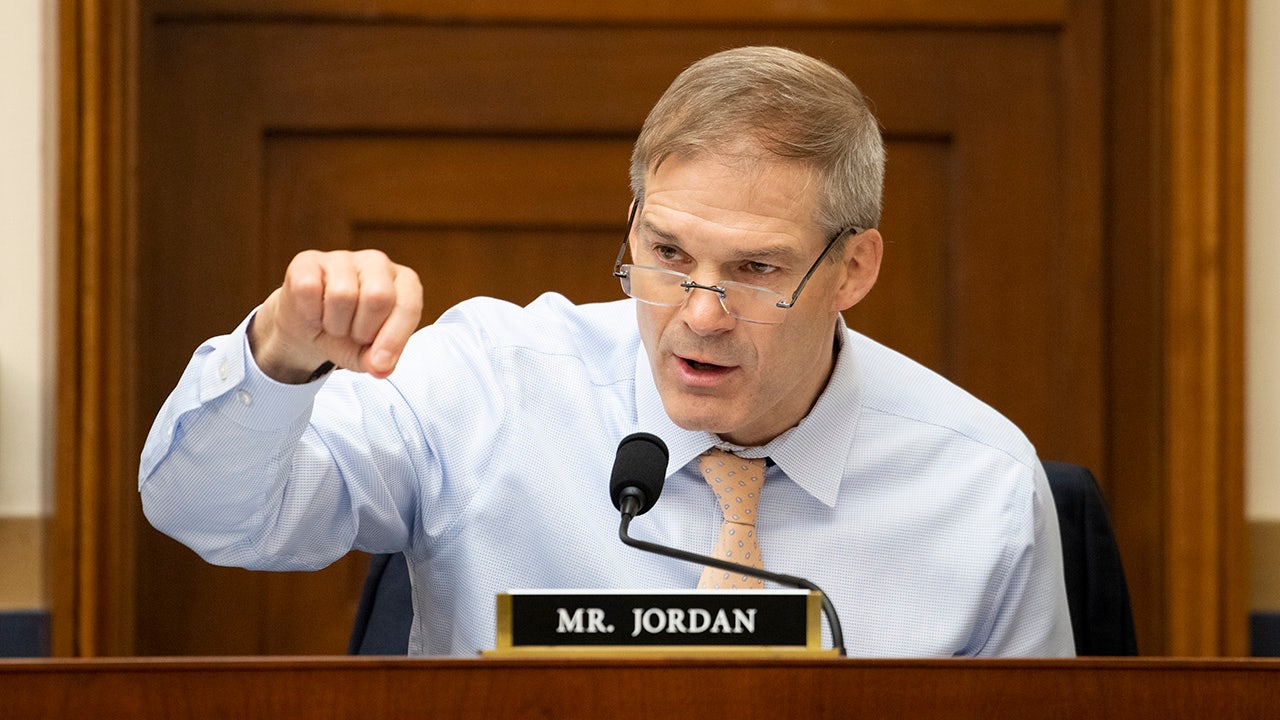 FIRST ON FOX: The chairman of the House Judiciary Committee is telling DHS Secretary Alejandro Mayorkas to "be prepared" with data for a key House hearing on Wednesday, in which the Homeland Security head is expected to receive another grilling over his handling of the crisis at the southern border by the Republican majority.
Mayorkas will appear Wednesday before the GOP-led committee in a hearing called: "Oversight of the U.S. Department of Homeland Security."
The secretary has clashed repeatedly with Republicans at congressional hearings, who have taken aim at his handling of the border crisis now into its third year and which saw historic migrant numbers in both FY 2021 and FY 2022 — with some even calling for his impeachment over what they have branded as the administration's "open borders" policies – a label the administration has rejected. 
In a letter to Mayorkas on Tuesday, obtained by Fox News Digital, Chairman Jim Jordan says that during his last appearance before the committee last year, "you were unable to provide specific data or information and, to this date, you still have not provided substantive responses to some Members' questions from that hearing."
"We hope that you will be prepared with specific data and information during your appearance before the Committee this year," they say.
HOUSE HOMELAND GOP REPORT ACCUSES MAYORKAS OF 'INTENTIONAL' DERELICTION OF DUTY OVER BORDER CRISIS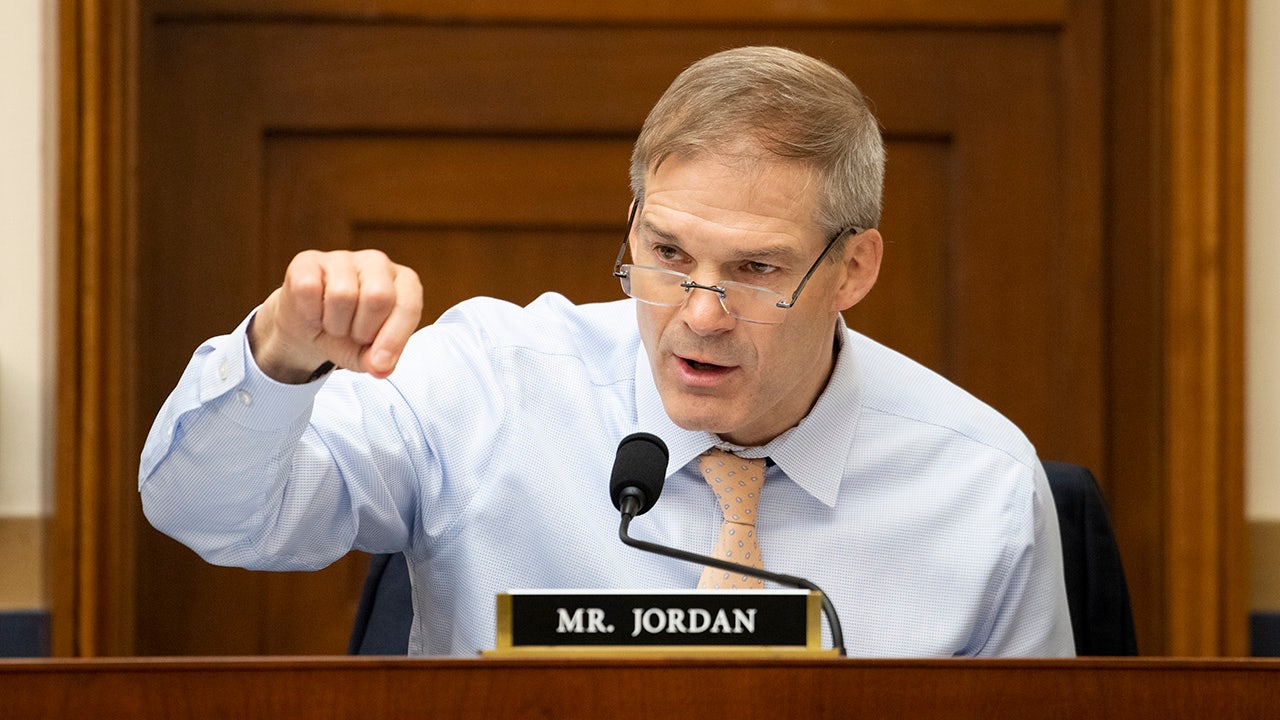 The majority says it had in July requested data regarding Customs and Border Protection (CBP) and Immigration and Customs Enforcement (ICE) activity by Monday, but DHS said it would not be able to meet the deadline, but would try to provide the data "as soon as we are able."
"Accordingly, if the Department is unable or unwilling to provide this data in advance of the hearing, as we requested, we ask that you come to the hearing prepared with this data," Jordan said in the letter to Mayorkas. 
The data the committee requests includes the number of migrants who have been released into the U.S. and have remained in DHS detention. It includes those who have claimed a fear of persecution, who have been removed, have been placed in removal proceedings and who have received credible fear determinations. It's a sign that the committee will focus in part on parole and other policies that have allowed for migrants to be released into the U.S. as part of the expansion of legal pathways by the administration.  
"We look forward to your upcoming testimony and the opportunity for the Committee to effectively pursue its oversight of the Department's immigration-related authorities," Jordan writes.
A DHS spokesperson told Fox News Digital that the agency "responds to congressional correspondence directly via official channels, and the Department will continue to respond appropriately to Congressional oversight." 
MIGRANT NUMBERS DROP SHARPLY IN JUNE AS BIDEN ADMIN'S POST-TITLE 42 STRATEGY TAKES SHAPE
A DHS official, meanwhile, noted that it has made an "enormous" number of personnel, documents and briefings available to Congress – including 50 witnesses across over 30 hearings in both chambers, as well as over 8,000 pages of documents in responses to over 1,400 congressional letters.
It comes amid a torrent of scrutiny by House Republicans on the administration. Republicans on the House Homeland Security Committee recently accused Mayorkas of a "dereliction of duty" as they probe his handling of the border crisis.
Republicans have blamed the administration for the crisis, saying it canceled "effective" Trump-era policies including border wall construction, Title 42 and the Migrant Protection Protocols (MPP). Separately, they objected to narrowed Immigration and Customs Enforcement (ICE) guidance, that coincided with plummeting deportations and increased use of catch-and-release. Recently, they have also scrutinized the widespread use of parole to release migrants into the U.S. via legal asylum pathways.
The Biden administration has pushed back against criticism, pointing to a sharp drop in encounters at the border since the end of the Title 42 public health order in May. Numbers from June, released last week show 144,000 migrant encounters for the month, which is the lowest number since February 2001, although still high compared to pre-2021 numbers. 
CLICK HERE TO GET THE FOX NEWS APP
The administration has tied the drop in encounters to measures it put into place when Title 42 ended in May, including a significant expansion of the use of parole to expand lawful immigration pathways — combined with an asylum rule which limits migrants from claiming asylum if they enter illegally and fail to claim asylum at a country through which they already passed. However, that rule was dealt a legal blow on Tuesday when it was blocked by a federal judge in response to a lawsuit from left-wing groups. 
DHS has said it is working to build a "safe, orderly and humane immigration system" and has called on Republicans in Congress to pass a comprehensive immigration reform legislation introduced on Day One of the administration – but that was rejected by Republicans due to the inclusion of a pathway to citizenship for millions of illegal immigrants.
"Instead of pointing fingers and pursuing a baseless impeachment, Congress should work with the Department and pass comprehensive legislation to fix our broken immigration system, which has not been updated in decades," a spokesperson said last week.