Technology
Microsoft charges ahead with spending to serve AI demand | The Express Tribune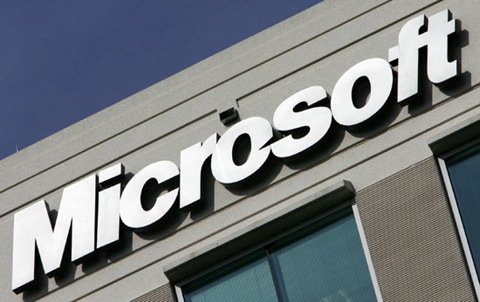 Microsoft on Tuesday laid out an aggressive spending plan to meet demand for its new artificial intelligence services after surpassing Wall Street estimates for fiscal fourth-quarter revenue and profit.
Costs rose sharply as Microsoft built new data centers to support AI, and Chief Financial Officer Amy Hood said on a conference call with analysts the company's capital expenditures would continue rising each quarter throughout fiscal 2024.
Shares fell about 4% in after-hours trade.
Wall Street is looking at how generative AI services may benefit Microsoft, which secured an early lead with investments in OpenAI, owner of the popular ChatGPT service.
Microsoft is weaving AI into its own products, such as the $30-a-month "Copilot" assistant for its Microsoft 365 service that can summarize a day's worth of emails into a quick update. It is also aiming to sell cloud computing services that other firms will use to build AI services.
Microsoft's results show heavy spending on AI services ahead of commensurate revenue growth.
While its Azure sales growth slightly exceeded market expectations, Microsoft's quarterly capital expenditures hit the highest single-quarter total since at least its fiscal 2016. The company is battling other cloud providers for a limited supply of chips from Nvidia Corp, whose graphics processing units are essential for creating AI products and services.
CFO Hood told analysts that despite Microsoft's increased spending in fiscal 2024, operating profit margins would grow slightly after adjusting for the effects of an accounting rule change. "The real focus here is being able to be aggressive in meeting the demand curve," Hood said.
It will take time to make money, Hood said, noting that Copilot is not ready for general release and any revenues from the product are likely to happen toward the second half of fiscal 2024.
Microsoft forecast Azure revenue growth of 25%-26% in constant currency for the fiscal first quarter, compared with an estimate of 25.6% from Visible Alpha that does not adjust for foreign exchange rates.
For the segment that includes Azure, Microsoft forecast a first-quarter revenue range with a midpoint of $23.45 billion. Analysts on average estimated $23.55 billion, according to Refinitiv data.
The midpoint of its first-quarter forecast for the segment containing Office was $18.15 billion, compared with analysts' consensus estimate of $18.08 billion.
Microsoft's forecast for its Windows segment had a midpoint of $12.7 billion, below analysts' estimate of $13.14 billion.
Revenue in the fiscal fourth quarter ended June 30 rose to $56.2 billion, beating the consensus estimate of $55.5 billion according to Refinitiv. Net income was $2.69 per share, above the $2.55 average estimate.
Microsoft's Intelligent Cloud unit, which houses the Azure cloud computing platform, increased its revenue to $24 billion slightly topped expectations according to Refinitiv data.
Azure revenue rose 26%, beating a 25.2% growth estimate from Visible Alpha.
Microsoft does not break out a precise quarterly revenue figure for Azure, the part of its business best situated to capitalize on booming interest in AI. But Chief Executive Satya Nadella said on a conference call that Azure accounted for more than half of the $110 billion for "Microsoft Cloud" in fiscal 2023, putting Azure sales at $55 billion or more and revealing the size of the business for the first time.
The company is still navigating a PC business slump with sales, including of its Windows operating system, falling to $13.9 billion. The segment with the LinkedIn social network and its Office productivity software increased sales to $18.3 billion. Both segments slightly topped the average analyst estimate, according to Refinitiv data.
Capital expenditures jumped to $10.7 billion from $7.8 billion in the fiscal third quarter, after the company told investors spending would rise as it builds out data centers for AI work.
Microsoft has started integrating AI functionality across its products such as Azure, Microsoft 365, GitHub and several developer tools.