Russain & Ukrain
Russia Blocks Cargo Ship Over 'Explosives Traces' – The Moscow Times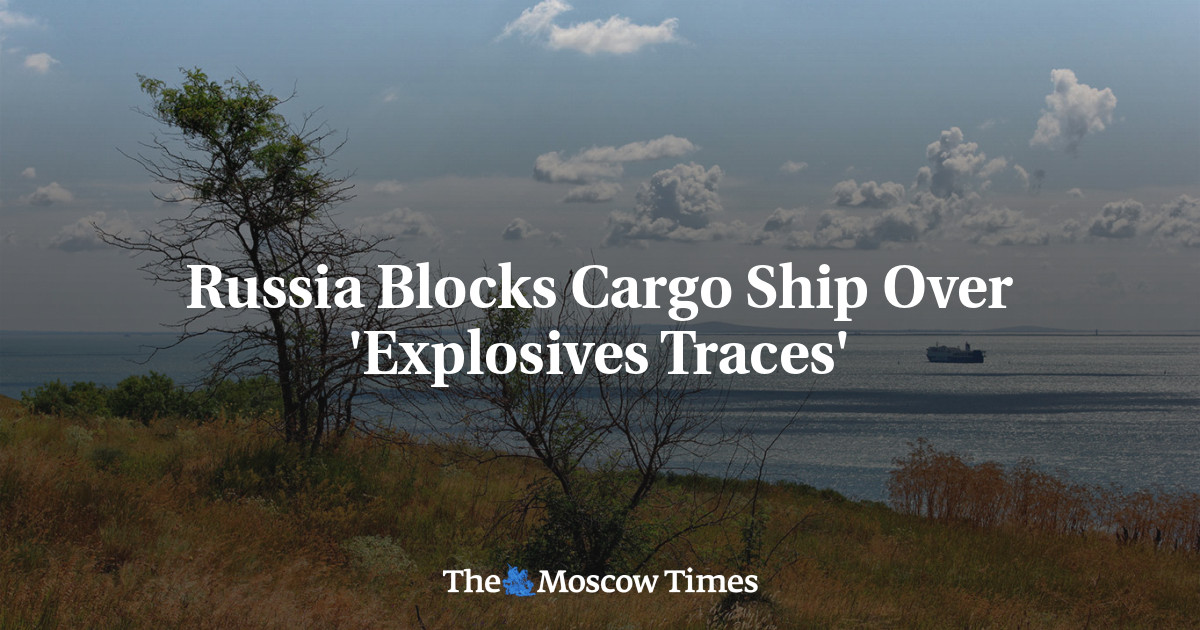 Russia's Federal Security Service (FSB) said it had blocked a foreign cargo ship accused of supplying Ukraine with explosives from entering Russian waters, state-run news agencies reported Monday.
The vessel, traveling from Turkey to southern Russia's port of Rostov-on-Don to load grain, was banned from crossing the Kerch Strait that leads to ports in occupied southern Ukraine and ordered to leave Russian waters.
The FSB said it had found traces of explosives and "signs of third-party interference in the structural parts of the dry cargo ship" on Saturday, according to the Interfax news agency. 
"These circumstances may indicate the possibility of using a foreign civilian vessel to deliver explosives to the territory of Ukraine," the FSB said.
The FSB did not name the ship's country of origin and did not say where it was headed after being turned away.
But the Russian intelligence agency said that the vessel was docked at the Ukrainian port of Kilia in May and the Turkish port of Tuzla in July, where it "completely changed" its 12-man crew of Ukrainian citizens.
The FSB said it inspected other ships traveling through the Kerch Strait "to prevent terrorist and sabotage activities."
Russia's inspections came one week after Moscow pulled out of a deal that had allowed Ukraine to export millions of tons of grain bypassing Russia's blockade of the Black Sea.