Russain & Ukrain
Russia Says Downs 2 Ukrainian Drones Over Moscow – The Moscow Times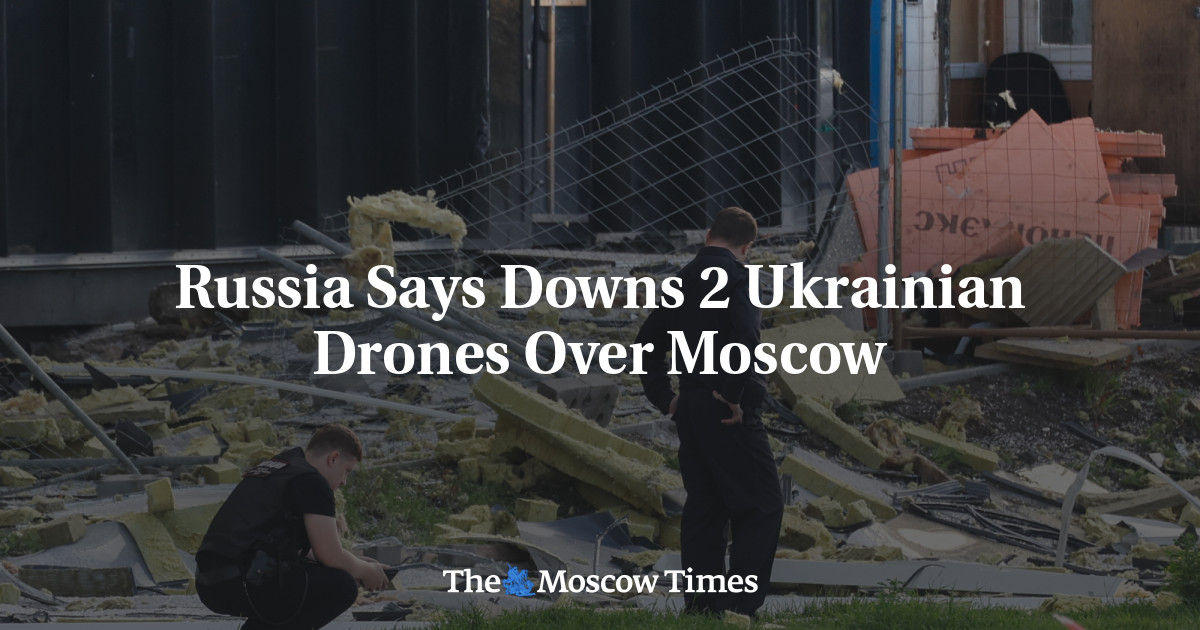 Russia said it had neutralized two Ukrainian drones over Moscow in the early hours of Monday, with one crashing close to the Defense Ministry in the city center.
Officials said the drones struck non-residential buildings in the capital and there were no casualties.
The attack came a day after Kyiv vowed to "retaliate" for a Russian missile attack on the Black Sea port of Odesa.
"A Kyiv regime attempt to carry out a terrorist act using two drones on objects on the territory of the city of Moscow was stopped," Russia's Defense Ministry said.
"Two Ukrainian drones were suppressed and crashed. There are no casualties."
The TASS news agency reported one drone crashed in Komsomolsky Prospekt, near the Defense Ministry, while another hit a business center on Likhacheva Street by one of Moscow's main ring roads. MORE ON 
AFP reporters at the scene saw a building with a damaged roof on Komsomolsky Prospekt, where police had cordoned off the area.
Several police cars and fire engines and an ambulance could be seen and an AFP reporter was instructed by a police officer to stop filming or face detention.
"I wasn't asleep. It was 3:39am. The house really shook," Vladimir, a 70-year-old local resident, told AFP about the moment of impact.
"It is scandalous that a Ukrainian drone almost flew into the Defense Ministry," said Vladimir, who declined to give his last name, as he took pictures at the scene.
Moscow Mayor Sergei Sobyanin said the drone strikes occurred at around 4:00 am local time (0100 GMT).
He said emergency services were working at the scene and also reported no casualties. 
The RIA Novosti news agency posted a video of the business center, with some damage visible to the top of the tall building. 
The road around it was closed. 
Moscow and its environs lie around 500 kilometers (310 miles) from the Ukrainian border but have been hit by several drone attacks this year, with one even hitting the Kremlin in May.  
Earlier this month, Russia said it had downed five Ukrainian drones that disrupted the functioning of Moscow's Vnukovo international airport.