Politics
6 woke Biden policies at Veterans Affairs that Republicans are moving to dismantle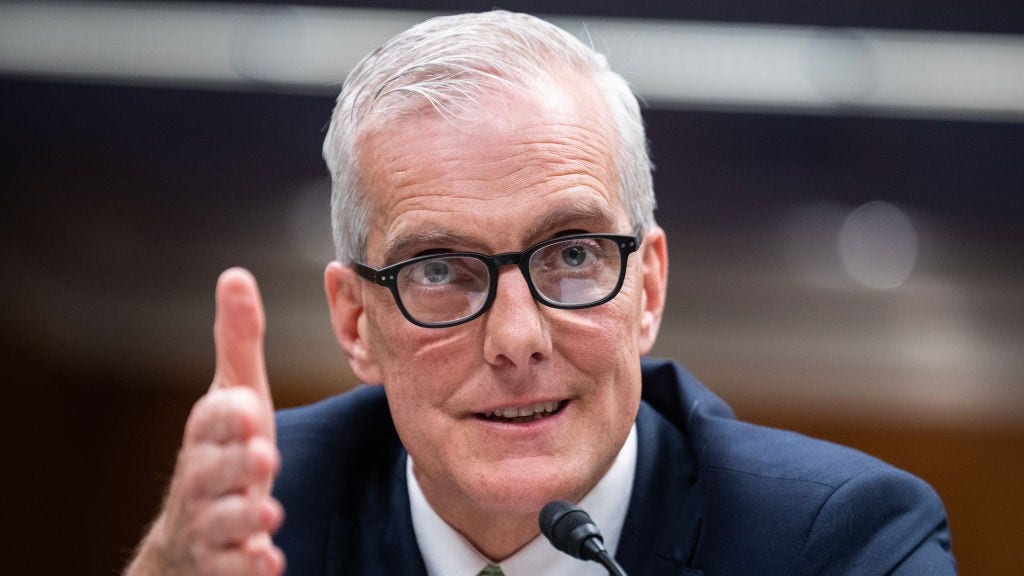 House Republicans on Tuesday will advance a spending bill for the Department of Veterans Affairs and related agencies that they hope can be used to roll back the Biden administration's policies on abortion, transgender health care and other lightning-rod issues.
The White House said Monday in a statement that it would veto the bill because it would result in "devastating consequences, including harming access to reproductive health care, threatening the health and safety of Lesbian, Gay, Bisexual, Transgender, Queer, and Intersex (LGBTQI+) Americans, endangering marriage equality, hindering critical climate change initiatives, and preventing the administration from promoting diversity, equity, and inclusion."
But the spending bill is expected to come to the House floor for a vote this week before lawmakers leave for a month-long recess. And it may become even more objectionable to the White House depending on which amendments from conservative lawmakers get a vote and are attached to the bill.
Below are six amendments that Republicans are proposing for the $152 billion spending bill, which amounts to an $18 billion increase from last year's bill.
ONLY 4 DEMS VOTE WITH GOP TO PASS DEFENSE POLICY BILL ROLLING BACK ABORTION POLICY, 'WOKE' INITIATIVES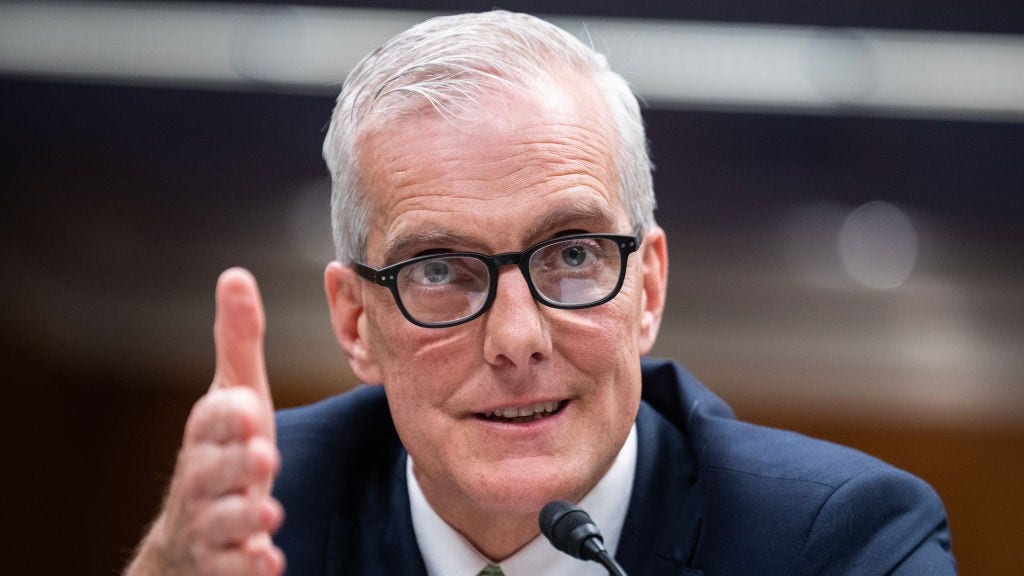 Stopping military from removing Confederate symbols
One amendment offered by Reps. Bob Good of Virgina and Andrew Clyde of Georgia would prevent the government from spending money to implement the recommendations made by the Pentagon's Naming Commission, a congressionally approved panel tasked with recommending new labels for military assets, including bases, named after Confederate icons.
The commission was the result of a bipartisan effort in the wake of George Floyd's killing by a Minneapolis police officer in 2020. The Department of Defense began implementing its recommendations this year.
A similar amendment by Good to the National Defense Authorization Act (NDAA) failed last week.
ARMY VETERAN GOP REP SAYS US TRYING TO 'OUT-PRONOUN OUR ENEMIES' IN PUSH TO END MILITARY DEI PROGRAM
Blocking funds for gender-affirming surgeries
An amendment from Rep. Marjorie Taylor Greene of Georgia would stop federal dollars from going toward "any sex altering surgical procedure" under the purview of the Department of Veterans Affairs. A similar amendment had already been adopted in the House Appropriations Committee in June.
VA Secretary Denis McDonough announced in 2021 that his department's health care would cover gender surgery for trans veterans.
An amendment also taking aim at gender ideology by Rep. Lauren Boebert of Colorado could also get a vote. Boebert's provision would ban federal funding from going toward a VA program called "Managing Gender Diversity in the Department of Veterans."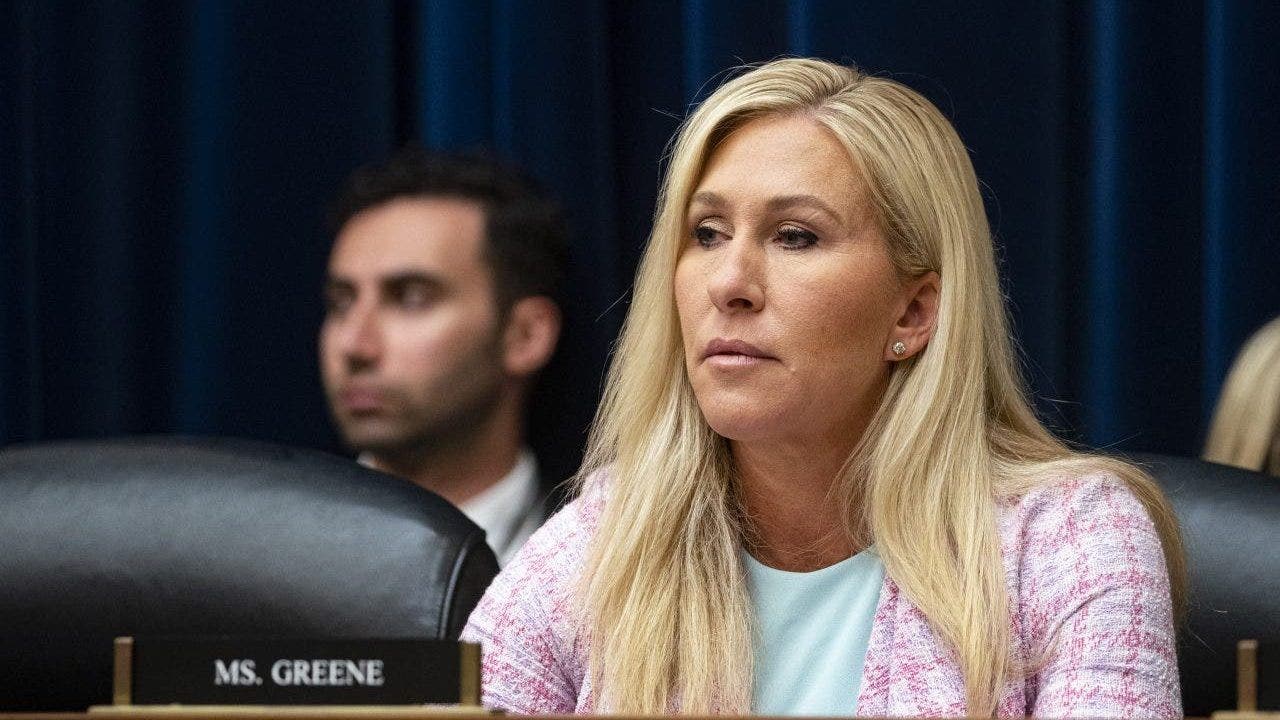 Withholding funding from drag shows
Rep. Matt Rosendale of Montana submitted an amendment aimed at blocking any funds in the Veterans Affairs spending bill from being used to promote adult cabaret performances or LGBTQ-themed events.
The Pentagon banned drag show performances on military bases this summer. It was a long-standing policy only enforced after intense pressure from GOP lawmakers, who claimed that such forms of expression, along with initiatives by Biden's Pentagon to focus on equity and diversity, have hurt recruitment efforts during a widespread military personnel shortage.
DEFENSE SECRETARY'S NEW GUIDANCE ON DRAG SHOWS ON MILITARY BASES HAS IMMEDIATE IMPACT: REPORT
Prohibiting funds for ESG initiatives
Environmental, social and governance investing (ESG) has been in the crosshairs of GOP lawmakers who argue that it's a way for big businesses to impose a progressive agenda on the country.
An amendment to the veterans funding bill by Rep. Ronny Jackson of Texas would block Veterans Affairs from establishing any kind of advisory panel on the subject of ESG.
No such advisory committee currently exists at the VA, but an advisory committee on environmental hazards is listed on the department's website as "administratively inactive."
Curbing abortion access
One of several amendments offered by Rep. Andy Ogles of Tennessee "eliminates exceptions to abortion funding in the bill."
The bill itself includes language to prevent federal funding from going toward abortion except for cases of rape, incest and the life of the mother.
Ogles' proposal is one of two abortion-related amendments in the bill. Greene introduced a measure that would restrict abortion and abortion-related services as well as stop those dollars from going to a different agency to carry out such procedures.
Banning Biden's climate change policies
An amendment from Reps. Chip Roy of Texas and Kat Cammack of Florida broadly blocks any federal dollars granted by this bill from being used to roll out Biden's climate change initiatives. Roy is one of the three conservatives on the Rules Committee that will consider which of dozens of amendments will be able to get a vote on the House floor.
Roy's language would put a stop to the Biden administration's plan to replace the VA's roughly 22,000-vehicle fleet with zero-emission vehicles, something Boebert is also trying to block in her own amendment to the spending bill.