Blog
Spurs stars, including Harry Kane and Son Heung-min, arrive in Singapore for friendly against Lion City Sailors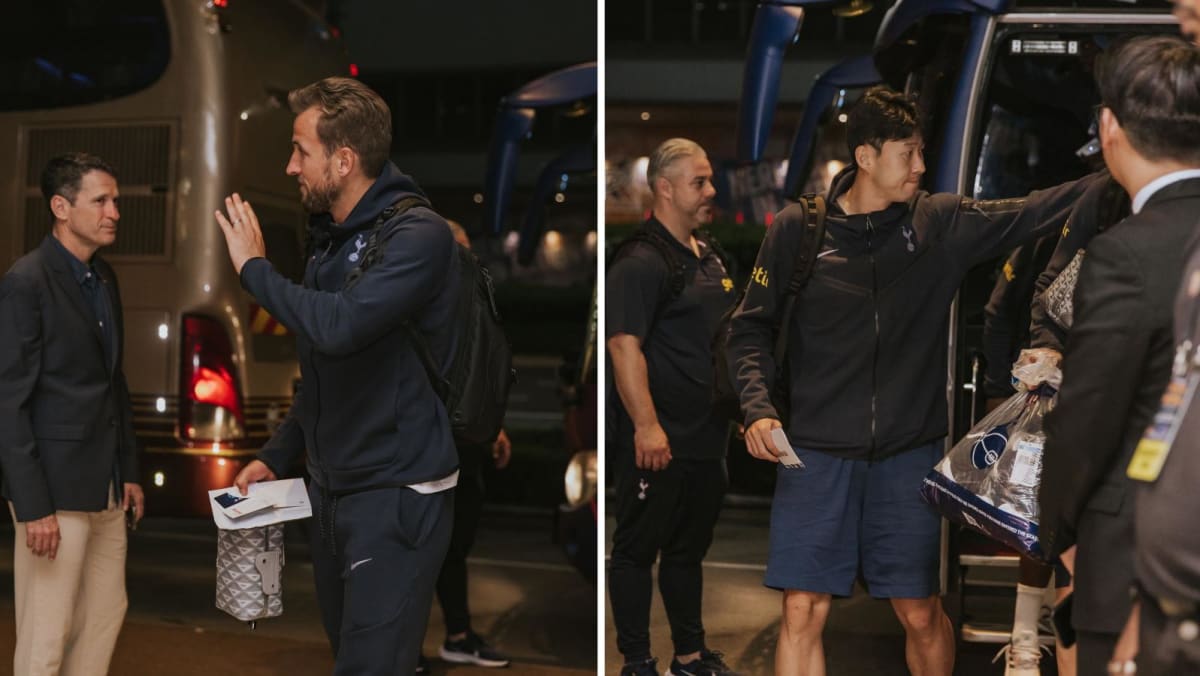 SINGAPORE: Tottenham Hotspur stars, including Harry Kane and Son Heung-min, arrived in Singapore early Monday (Jul 24) morning ahead of the team's match against Singapore Premier League side Lion City Sailors.
More than 50 fans were at Pan Pacific Singapore hotel to welcome the players, who waved to the crowd as they got off the bus. 
Those waiting for the team to arrive also received an official Spurs badge, promoter TEG Sport said.
Spurs are the first foreign team to arrive in the country for the Singapore Festival of Football, which will run from Jul 26 to Aug 2. Other teams coming to Singapore are Leicester City, Bayern Munich and Liverpool.