World
Train Derailed in Montana with Cars Spilling Carrots and Napkins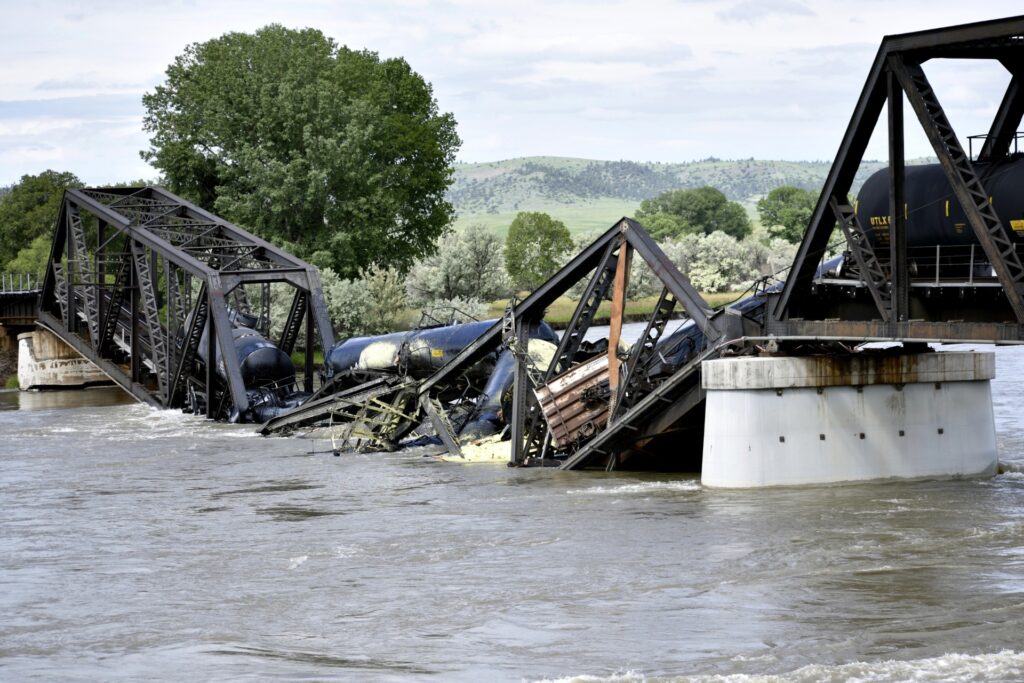 A train derailed in Montana on Friday, causing 11 train cars to topple off the tracks, but no one was injured and there was no immediate threat to the environment. 
One derailed car was carrying paint thinner, but it did not spill, according to Amanda Frickel with Hill County Disaster and Emergency Services. Some derailed cars did spill, but they were carrying consumer goods such as cake mix, napkins, and carrots, ABC News reported.
Montana train derailment causes consumer product spill, no injuries

— FOX Business (@FoxBusiness) July 23, 2023
The derailment happened east of the town of Havre at 5:39 p.m. on BNSF Railway tracks — one of the largest freight railroad networks in North America.
The line was reopened on Sunday following cleanup efforts. However the accident is still being investigated according to BNSF spokesperson Lena Kent, Fox Business reported.
WATCH — Biden's America Is Crumbling:
This derailment comes only a month after a railroad bridge collapsed in southern Montana, causing cars carrying a total of 66 tons of oil to fall into the Yellowstone River.
Two years ago, a train derailed 50 miles west of Friday's crash, killing three people and injuring dozens. 
And just last week, a train derailed near Philadelphia, Pennsylvania, causing 15 to 20 cars carrying hazardous material to fall off the tracks, Breitbart News reported.
Watch video here:
Safety concerns of railways have been on the radar of Congress and unions for a while now.
Following the East Palestine, Ohio, train derailment which caused half the town to evacuate after chemical toxins were released in the air, Sen. Sherrod Brown (D-OH) introduced the Railway Safety Act of 2023. With the railways acting with little government oversight, the bill increases regulations and penalties for rail companies not falling in line with policy.
Railroad workers have supposedly been worried about railway safety for years, and in 2021 there were 293 train derailments reported occurring on main lines, NPR reported.