Russain & Ukrain
https://www.rt.com/india/580274-goa-government-uber-services-crackdown/Goa government cracks down on Uber's 'illegal' services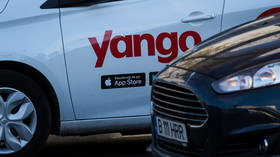 The US ride-hailing giant reportedly renewed attempts to launch operations in the Indian tourism hotspot
The government of the Indian state of Goa, a popular tourist destination, has filed a police complaint against Uber India Systems Private Limited, accusing it of illegally operating in the state. This comes a mere two days after the ride-hailing company allegedly notified customers that it is now available for airport pickups and drop-offs.  
The transport minister of Goa, Mauvin Godinho, said on Tuesday that the government had filed a formal complaint against Uber for operating in the state without receiving permission, and has ordered the police to take appropriate action against the company. "We had sent an email to the cyber crime [cell] last week but on Monday, we gave a formal letter to the cyber crime cell," Godinho said, according to a report by the news agency PTI. 
Uber and Ola, the biggest ride-hailing companies in the Indian market, have been trying to operate in the coastal state for nearly a decade. However, they have faced fierce lobbying by local taxi drivers, who have steadfastly opposed taxi aggregators operating in the state. The local authorities have on many instances refused to grant permission for Ola and Uber to operate in Goa. However, last week Uber informed its customers that it had launched a limited set of services in Goa – namely, airport pickups and drop-offs. According to media reports, the authorities were tipped off about Uber's attempt to renew operations by a cab driver who had received a call from the US company to register his vehicle on the platform.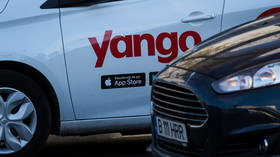 Goa has long been well known among tourists for lacking an efficient taxi service. In 2018, the state government launched its own app-based cab service, GoaMiles, which was backed by the Goa Tourism Development Corporation, although even this service ran into problems with local taxi drivers. In 2022, the transport minister reiterated that for now only GoaMiles, which has a 25-year contract with the state's tourism department, had permission to run an aggregator service in the state. Goa is not the only state at loggerheads with app-based taxi aggregators. The local authorities in several other states have in the past denied permission to Ola, Uber, and Rapido, another prominent player, to operate non-transport vehicles, such as bikes and auto rickshaws. 
Uber has faced a number of challenges in India since its launch in the country in 2013, even as it has expanded its services to over 100 cities nationwide. The ride-hailing giant has faced stiff competition from home-grown rival Ola and other smaller players. More recently, meanwhile, there has been growing dissatisfaction among drivers over a steady reduction in incentives and higher car loan rates on their vehicles. These issues threaten to erode the number of users on the platform, particularly after the Covid-19 pandemic struck a blow to the company's business model. Though experts have been upbeat about Uber's growth prospects, the skewed ratio between demand and supply during peak and non-peak hours often exacerbates the situation for drivers.  
Uber has also expressed concerns about scrutiny under India's antitrust and competition laws, according to its 2019 initial public offering filings. "An increasing number of governments are enforcing competition laws and are doing so with increased scrutiny, including governments in large markets such as the European Union, the US, Brazil, and India, particularly surrounding issues of predatory pricing, price-fixing, and abuse of market power," the company said then.
You can share this story on social media: